Product Information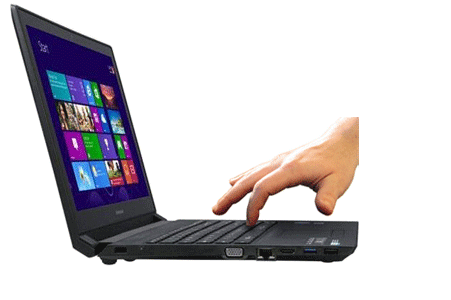 OUR BEST VALUE 15.6 INCH LAPTOP
Blending high quality and a great price. Featuring Intel's fast Celeron dual core processor, 8 GB of low-energy/power-saving RAM and running the newest Windows 8.1 operating system, the B50 gives speedy multi-tasking making it a perfect choice for all your home and office applications.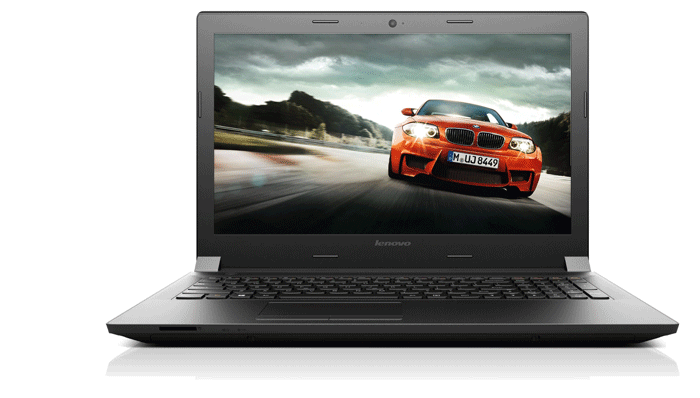 GREAT MULTIMEDIA FEATURES
Combining power and performance with rich multimedia features, the brand new Lenovo B50 laptop raises productivity levels - without breaking the bank. The 15.6 inch display delivers bright, crisp visuals in a cool, anti-glare HD widescreen format, this helps your eyes to stay focused - even over prolonged usage.
With integrated Intel HD graphics technology, you'll enjoy stunning clarity on the this laptop, combine this with a DVD reader/writer and a large 500GB hard drive, you'll have a great entertainment machine that will hold up to 75,000 digital photos, 80,000 MP3s or 80 hours of HD video.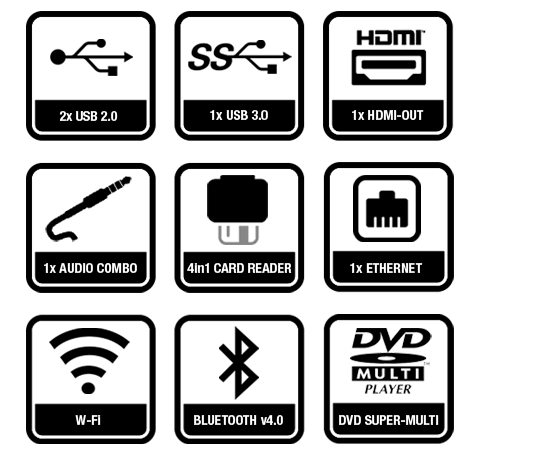 EXTENSIVE CONNECTIVITY OPTIONS
The Lenovo B50-30 laptop is also equipped with the most popular port options; including a superfast USB 3.0 port - This will ensure the Lenovo B50 is able to make lightning fast data transfers at up to 10 times faster than the older USB 2.0 port. The Lenovo B50 also features a HDMI port, perfect if you want to connect to a projector or larger external TV or display.
Want to make a web call? Feel free with the built-in, low-light-sensitive, HD webcam. Perfect for web conferences or online video chats.
Integrated Wi-Fi keeps you connected to your favourite websites and the online world whilst Bluetooth v4.0 enables you to hook up to your external devices wirelessly.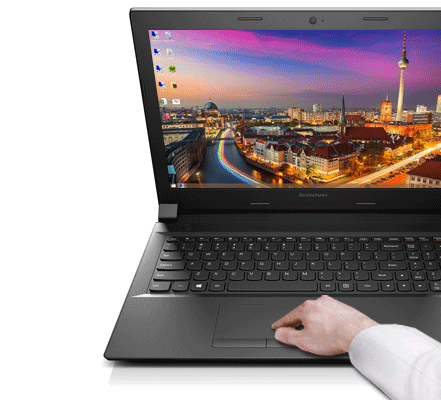 IMPRESSIVE ERGONOMICS
Despite the affordable price tag, the Lenovo B50 comes with a solid island-style keyboard that makes typing comfortable and also reduces typing errors.
The matt-black, angular casing gives the laptop a striking and interesting appearance that looks great in daylight. The thin and light chassis weighing only 2.3kg makes the B50 easy to carry and comfortable on your lap.
Above the keyboard you'll find a pair of stereo speakers, a preferred placement compared to other laptops that place the speakers on the base dampenning sound quality. The speakers have Dolby Advanced Audio certification, giving the sound a wider and louder soundstage than most laptops.
Intel Celeron N2840 (2.16GHz/2.58GHz) CPU
8GB DDR3L RAM (8GB Max)
500GB HDD
15.6 inch HD LED Anti-Glare Screen
Windows 8.1 Operating System
Intel HD Graphics
Webcam & Mic
2xUSB 2.0, 1xUSB 3.0, HDMI
Wi-Fi & Bluetooth v4.0
1 Year Warranty