Product Information
PREMIUM QUALITY
Want to buy a smartphone that is top of the range and good looking, but don't want to pay the high prices? We have the perfect solution in the Honor 7 from Huawei.
Huawei is an up and coming technology brand from China and their impressive products stand up and compete with the wider known brands but at a fraction of the price. The Honor 7 acts and feels like the best-selling devices but for a fraction of the price.
With an impressively big 5.2 inch Full HD display, you'll see every single detail and colour in videos, photos and webpages. The Honor 7 is compact and neat so it sits comfortably in your hand. Its rear cover, crafted from aluminium is sand-blasted, giving each handset its own unique finish.
A combination of the Kirin 935 processor and 3GB of RAM means this Huawei smartphone is lightning fast. You can multitask, switching between apps with ease without losing any of the powerful performance. With 16GB of internal memory, you'll have plenty of room to store files, photos, videos and your favourite music.
If you do run out of space, you can always insert a MicroSD card to increase the memory up to a possible 128GB.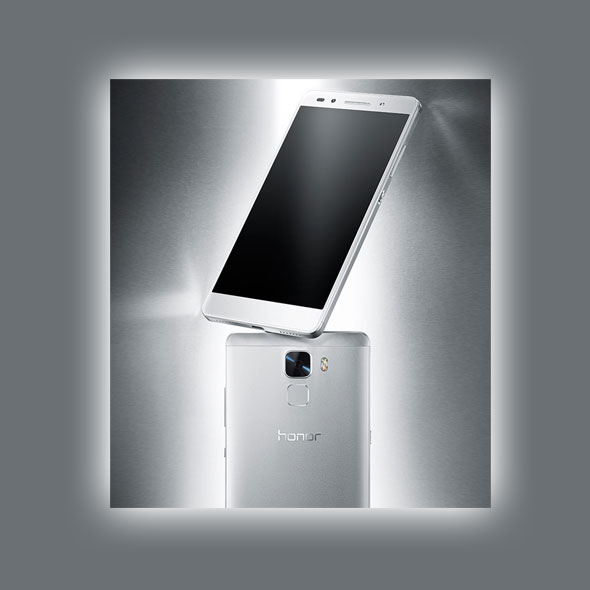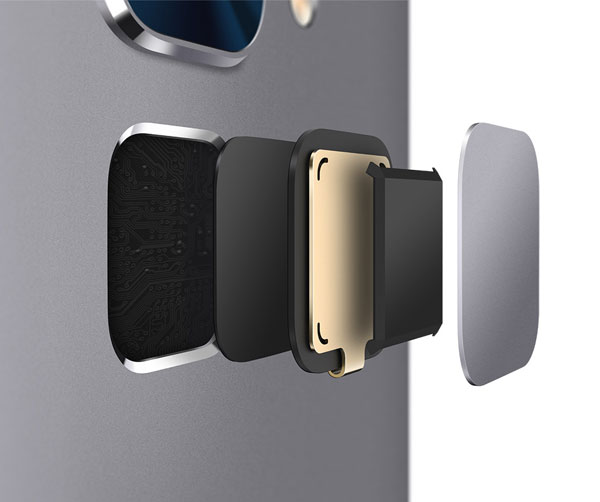 INTELLIGENT DESIGN
The Huawei Honor 7 utilises its fingerprint sensor for a number of innovative features that set this smartphone out from the crowd. A simple touch on the 360° self-learning sensor will open your phone in only half a second or wipe down to open the notifications panel. Using the sensor, you can make your device even more secure as it protects your private data through app lock and visitor mode.
It's not all about touch either. Use your voice to get your Honor 7 to do certain things with SmartControl 3.0. Program it to recognise certain commands and when it hears them again, your phone will wake up and spring into action.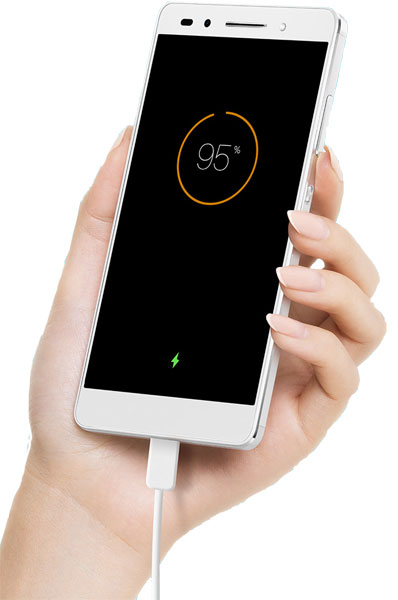 STAY IN TOUCH
There's no worrying about running out of power with the Honor 7. Its huge 3100mAh battery will last for over a day with heavy use or, incredibly, nearly three days with light use. SmartPower 3.0 means it will charge in no time so when the inevitable does happen, you'll only be without your phone for a short amount of time.
Five minutes of charging will give you enough power to make a one-hour phone call.
You'll never be without coverage either through the integrated dual SIM technology. Ideal for balancing work and play, you can have the best of both worlds without having to carry two devices. The two antennas work together to ensure you are constantly connected.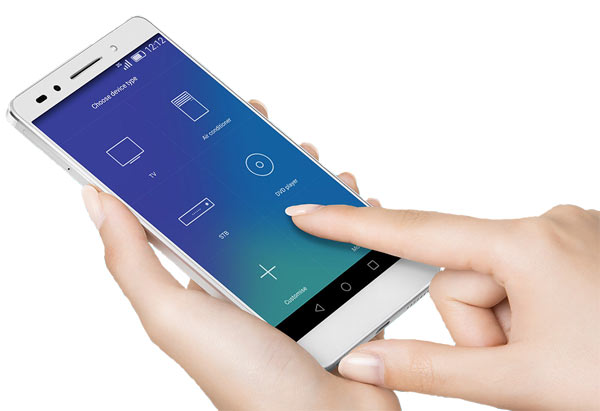 CONTROL YOUR LIFE
Integrated infra-red technology means you can use the Honor 7 as a remote control to control a huge range of devices around the home and workplace.
Smart Control 3.0 works through an independent chip installed in the phone that is compatible with many world-leading technology brands so you can use your smartphone to control your TV, Set-top-box, DVD player, air-conditioner and other compatible devices.
Don't worry about losing the remote down the back of the sofa again!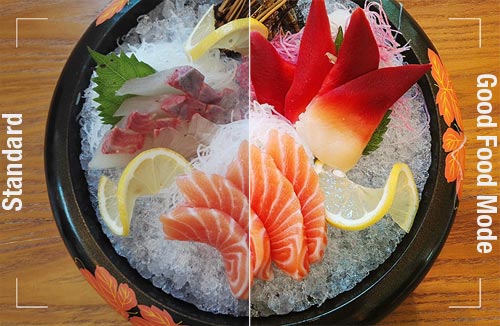 UNLEASH YOUR CREATIVITY
We all like to use the cameras on our smartphones and it's becoming more important what quality images it produces. The Honor 7 sports an incredible 20MP rear camera which will deliver amazing quality images and videos, all without any extra effort. PDAF fast-focussing technology means the camera will focus in 0.1 seconds so you'll be snapping away in no time. A sapphire crystal lens makes sure your photos won't be ruined by any scratches or marks thanks to its wear-resisting and anti-scratch qualities.
The high quality 8MP front facing camera makes taking selfies easy and, if you're not looking your best, the intuitive 10 level beauty mode will get you looking good quickly. Along with the soft lighting and wide angle modes you can take the perfect selfie.
Taking photos of food has become a growing trend recently and you can certainly get in the act with the Huawei Honor 7. In fact, it won't just take photos of your food, it will take incredible ones to make all your friends jealous through the integrated Good Food Mode.
Key Features
5.2 inch Full HD display (1920 x 1080)
4G
3100mAh battery
Fingerprint sensor
16GB memory - expandable to up to 128GB
20MP dual camera
Android OS
Dual SIM
Kirin 935 processor
Grey back and black front
Dimensions
H 143.2 x W 71.9 x D 8.5mm