Product Information
EASY TO INSTALL. SIMPLE TO USE.
Protect your family and deter criminals from targeting your property with the HomeGuard quad camera 8 Channel home security Kit. This all-in-one CCTV kit monitors your property 24/7 and comes with the added benefit of remote viewing so that you can watch live footage from your Smartphone or tablet.
The kit is designed so that it's easy to install and use - making it ideal for those with no prior experience of CCTV systems. It includes four all-weather CCTV cameras and a digital video recorder (DVR) for you to record and store all your footage.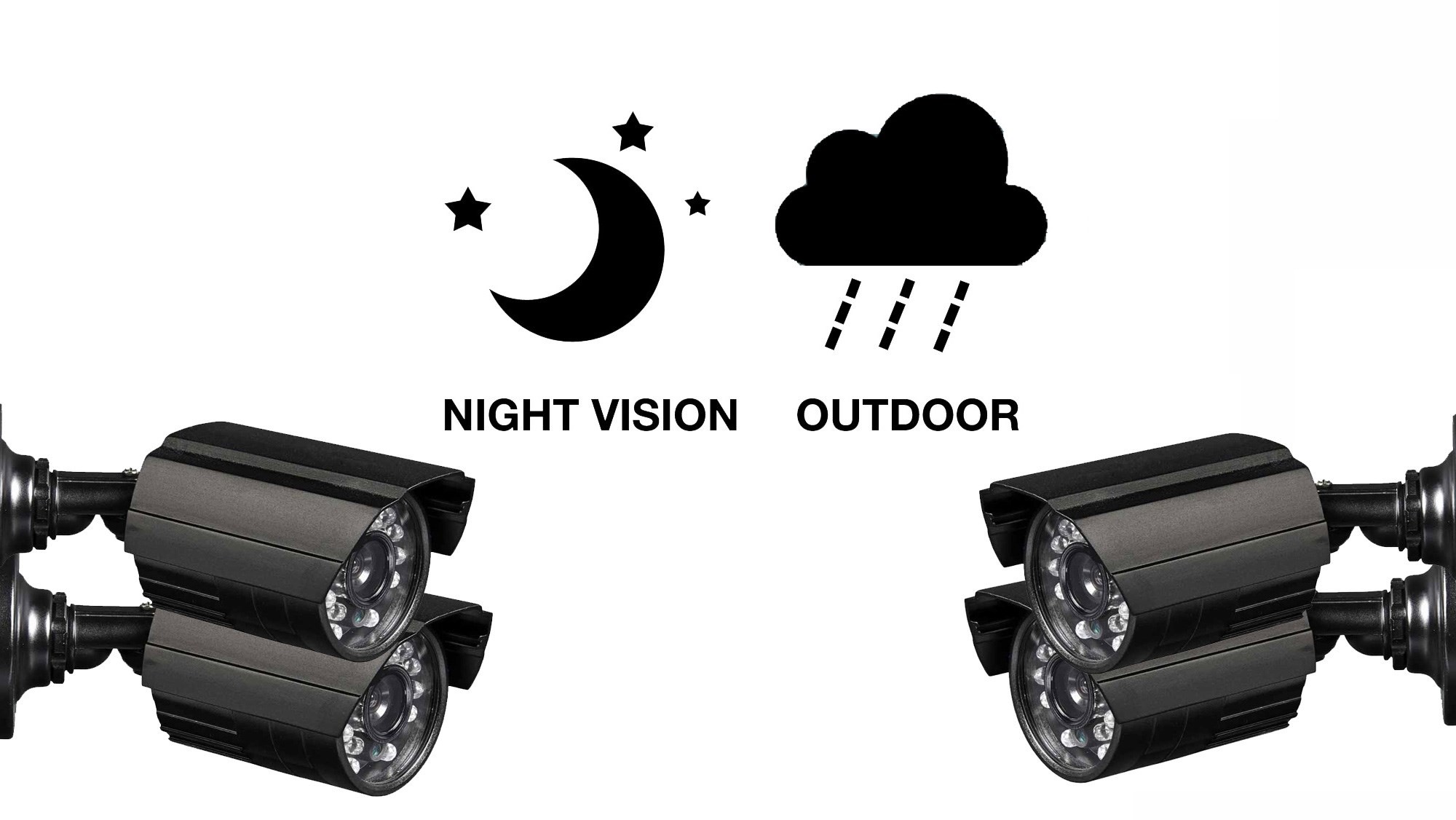 HIGH QUALITY CAMERAS
Keep an eye on everything day or night, come rain or shine. The four cameras are IP66 compliant which means they're completely weather/dust proof. You can position the cameras anywhere around your home to capture outdoor events without the risk of becoming damaged. They also boast an effective night vision range of 20m to capture any unusual nocturnal behaviour.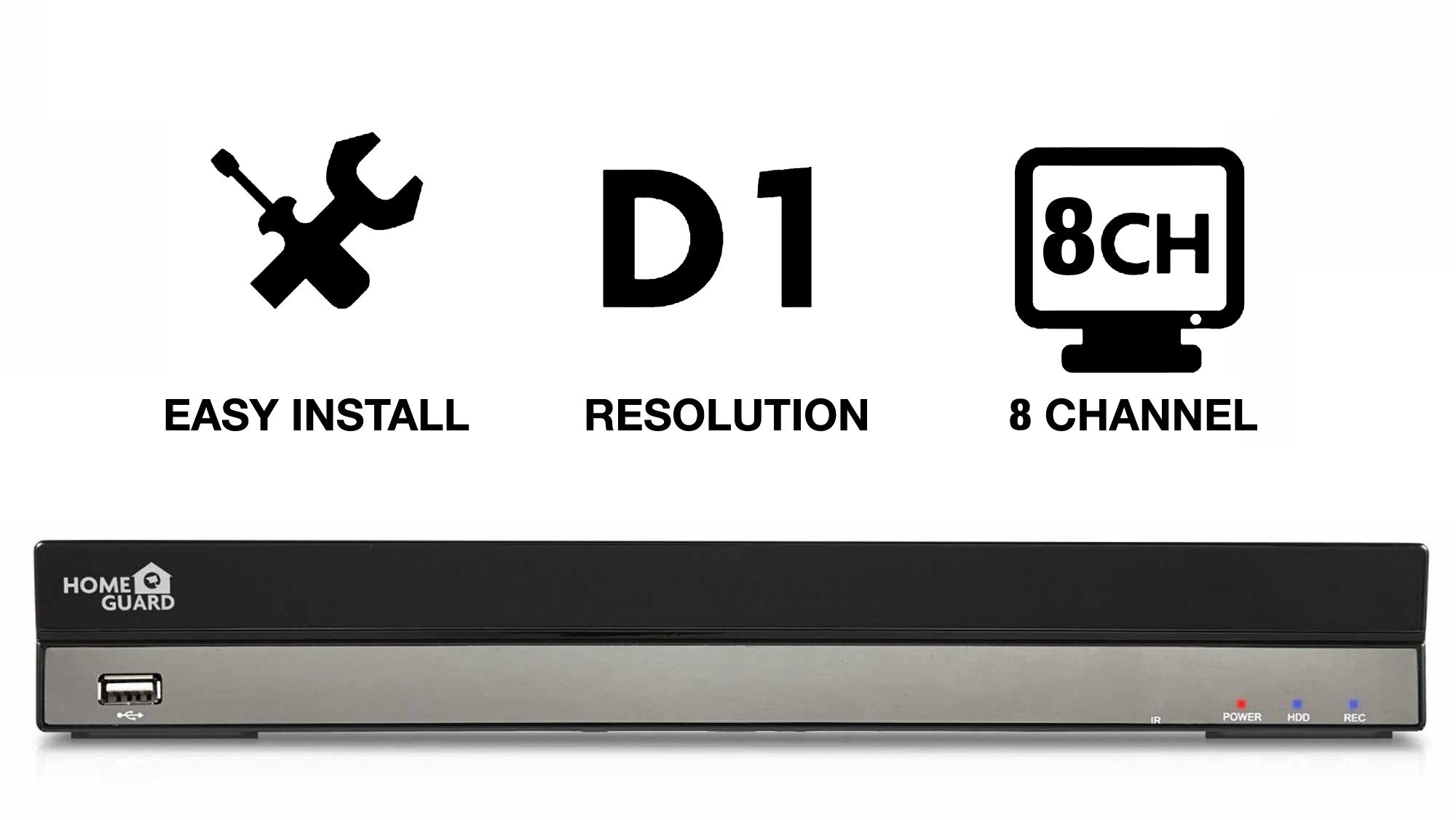 RECORD AND STORE
To ensure maximum reliability, this DVR comes with a WD Purple hard drive pre-installed that's purposely built for 24/7 always-on surveillance. It also makes use of H.264 compressions so you can record continuously from the four cameras for approximately 50 hours onto the massive 1TB hard drive. The DVR boasts a surveillance resolution of 720x480 pixels (also known as D1) which is approximately the same level of picture detail as a standard definition TV.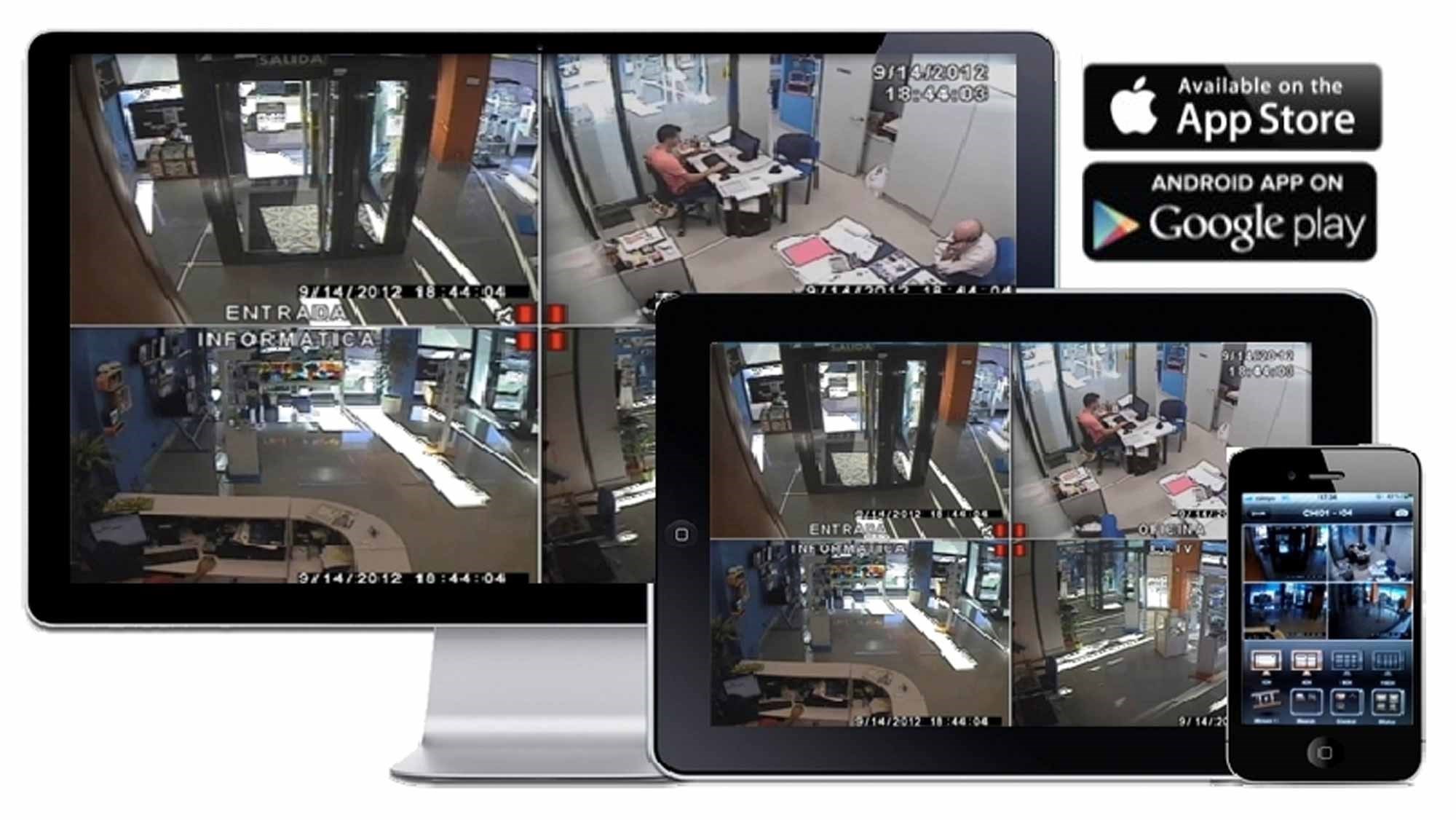 WATCH FROM ANYWHERE
By connecting the DVR to your home network, you'll be able to view live footage through an app on your smartphone, tablet or computer. Within minutes, you'll have it set up and streaming live video, so you can watch it anywhere at any time. It offers total peace of mind for when you're away on vacation.
QUESTIONS
Will i need anything else other than the kit?
You'll require a TV or monitor to view footage.
Can I add more than 4 cameras to the system?
Yes, this DVR can connect and record up to 8 cameras simultaneously.
Will the DVR stop recording once the hard disk is full?
Once the DVR reaches maximum storage it will start recording over your oldest dated footage.
Can I copy recorded footage from the system?
Yes. You can transfer stored footage quickly and easily to a USB device via the USB port located at the front of the unit.
KEY FEATURES
Designed for DIY Installation, No Expert Help Required
D1 Resolution, H.264 Compression and Pentaplex Operation
WD Purple HDD PreInstalled, Design for Always on 24/7 Audio/Video Environments
Weatherproof (IP66) 480 TVL CCTV Cameras with 15 - 20m Night Vision Range
Remote viewing Apps allows you to view Live Footage, with UltraSimple Automatic Setup
KIT CONTENTS
4x 480TVL DIY Outdoor Cameras
1x DVR Unit
DVR Power Adapter (UK & EU)
Power Splitter Cable
Remote Control
Mouse and Instruction Manual
Click Here to download PDF datasheet.