Product Information
A1 Refurbished
A1 are open boxed units which have been returned usually due to being unwanted. The units may have at very worst case have very faint minor /non-permanent blemishes. All units then undergo a full 25-point inspection by our experienced tech team ensuring they are in full working order. Once all relevant checks have been complete the units are then securely repacked ready to be resold. Please note although we can't guarantee that these units are still in their original boxes with all their original accessories we can confirm that on average 85% of our stock is still in its original packaging.
GRADE A1 - As new but box opened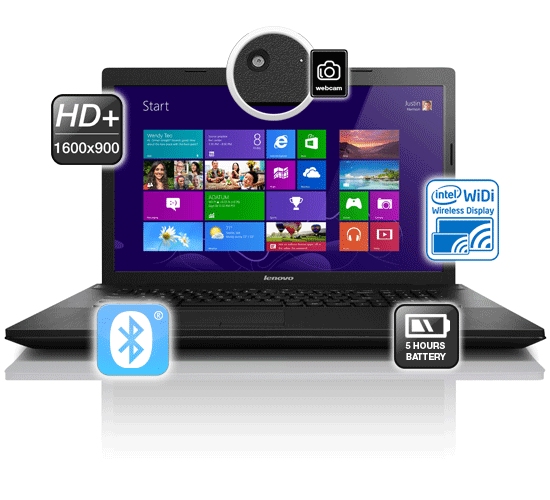 Strong, Large-Screen Computing
Tough but stylish, and full of the latest features, including one of Intel′s powerful Pentium processors, USB 3.0 & HDMI ports, integrated DVD Super-Multi player, the intuitive new Windows 8 operating system - the list could go on - this surprisingly affordable G700 laptop will help you and your family meet every challenge.
Ideal for study, entertainment, online chats, and everyday use the Lenovo G700 runs on powerful multi-core Pentium processing from Intel so it delivers smart, efficient multitasking and reliable on-demand performance — just what you're looking for in an entertainment laptop. What's more, the G700 sports contemporary styling and comes in a sleek black design.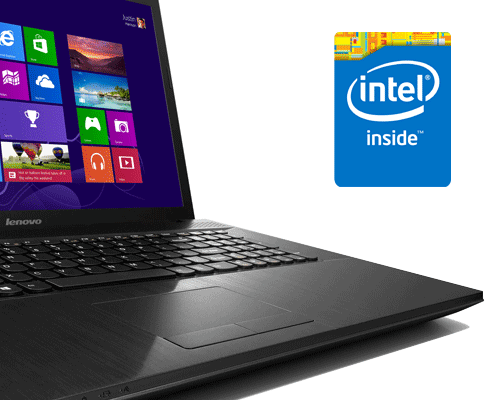 Bring the cinema wherever you go.
Thanks to a large 17.3 inch LED widescreen withy a screen res of 1600 x 900 pixels, advanced Intel HD graphics and stereo speakers you have yourself your very own portable movie theatre. Stream laptop content to a bigger monitor or HD TV — without cables — by using Intel Wireless Display (WiDi) technology.
The integrated webcam sets you up for video chats with friends and Bluetooth allows you to share music and files with them, wirelessly. With a battery life of up to 5 hours, the G700 laptop keeps you going for longer.
With a huge 1TB hard drive, you can be rest assured that all your movies, music and files are all safely stored, ready for action.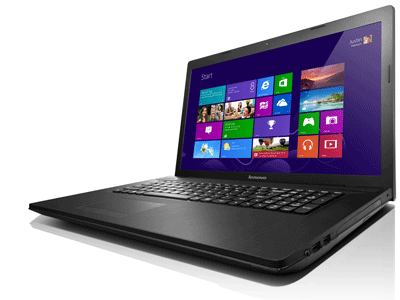 The Lenovo G700 is a solid, stylish and portable laptop that combines a unique mix of style, entertainment features and productive power all on a large HD+ LED display.
So, if you're looking for an affordable, reliable laptop that's built for entertainment, the G700 fits the bill perfectly.