Product Information
A1 Refurbished
A1 are open boxed units which have been returned usually due to being unwanted. The units may have at very worst case have very faint minor /non-permanent blemishes. All units then undergo a full 25-point inspection by our experienced tech team ensuring they are in full working order. Once all relevant checks have been complete the units are then securely repacked ready to be resold. Please note although we can't guarantee that these units are still in their original boxes with all their original accessories we can confirm that on average 85% of our stock is still in its original packaging.
GRADE A1 - As new but box opened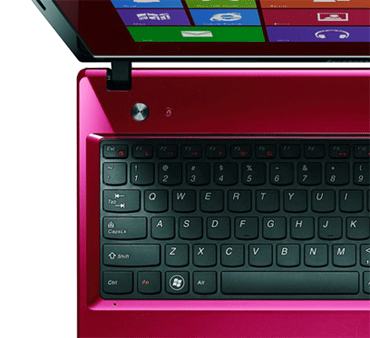 The Lenovo G580 - The Basics, Redefined.
The affordable, yet reliable G580 in red is a laptop that is built to last. Equipped with a fast Intel Core i3 processor, 4GB DDR3 RAM and a huge 1TB hard drive - this is a perfect choice for anyone after a cool entry-level system with all the essential functionality you′d expect.
Whether your running form class to class, waiting for a flight or refuelling at a coffee shop, the Lenovo G580 laptop is the best way to tackle your daily computer tasks and all at a price that is within your means.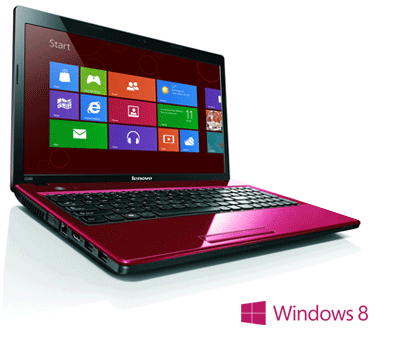 Stealth fighter-inspired aluminum chassis
Thanks to it′s bright 15.6" LED widescreen display, advanced Intel graphics and Dolby audio support, this no-nonsense G580 is a great sized, portable laptop which makes checking emails, watching movies and listening to music even more enjoyable than ever before.
So if you′re looking for a laptop that offers a perfect blend of affordability, reliability, great looks and good all-round features - then take a look at the Lenovo G580 - You won′t be disappointed.