Product Information
A1 Refurbished
A1 are open boxed units which have been returned usually due to being unwanted. The units may have at very worst case have very faint minor /non-permanent blemishes. All units then undergo a full 25-point inspection by our experienced tech team ensuring they are in full working order. Once all relevant checks have been complete the units are then securely repacked ready to be resold. Please note although we can't guarantee that these units are still in their original boxes with all their original accessories we can confirm that on average 85% of our stock is still in its original packaging.
GRADE A1 - As new but box opened
Capture the evidence! Record your car journey's and provide vital evidence if you get into a scrape.
See even more! Widescreen dual cam records more of the action.
Day or night! Night vision keeps you recording in the darkest conditions.
The best picture! Full HD resolution for crystal clear evidence. Still images are 3MP
Always on! Motion sensor auto activates the camera when your car is parked.
Insurance Discount! Some insurers now offer a discount if you have a dash cam!
Two cameras for 180° widescreen footage
Video and audio recorded for playback
G sensor ensures crucial footage is securely saved
Motion sensor technology when vehicle is left parked
Night vision recording
Footage stored via Micro SD card (Not Included)
The dash cam is the perfect weapon against dangerous drivers as well as vandals and thieves and comes highly recommended by the UK police. It will record all your car journeys so, in the event of an accident, you have evidence that can clear you of any blame. This can be vital in helping you with an insurance claim or compensation. Footage is loop recorded and saved to a micro SD card which isn't included with the dash cam but can be purchased from us separately.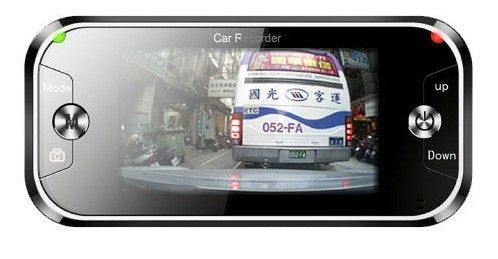 Record Footage Of Any Incident
Footage is loop recorded throughout your journey but thanks to G Sensor technology, which is activated in the event of sudden braking, impact, rapid acceleration or sharp turning, all important evidence will be securely saved.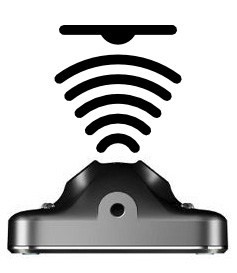 Motion Sensor Technology Whilst Parked
Integrated motion sensor technology means you can leave your vehicle and footage will be recorded if someone gets close to your vehicle. Should your car be vandalised or broken into, you'll have evidence crucial to finding those responsible. This can also act as a deterrent keeping your vehicle and property safe and secure.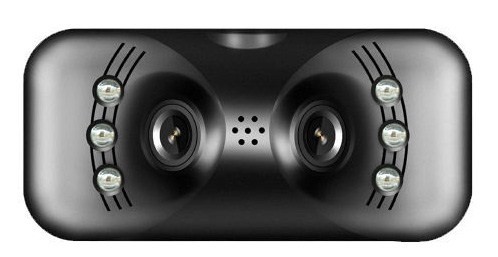 Unique 180° Dual Camera View
This dash cam has two integrated cameras resulting in a unique 180° widescreen view of the road ahead. This means every detail is captured resulting in more thorough evidence or beautiful footage if you're taking a scenic route..