Product Information
GRADE A1 - As new but box opened
Satellite L50-B
STAY ENTERTAINED ANYWHERE
Whatever you're into, the super-slim Satellite L50-B series5 laptop has everything to keep you entertained. Measuring just 23mm thin*, and weighing from just 2.2kg, you can take the L50-B anywhere. Plus, with a wide range of multimedia options - and a choice of Intel® and AMD processors - you'll have all you need to connect to your world.
The laptop's Skullcandy™ tuned speakers and headphone jack, combined with DTS® Sound™ audio enhancement means your audio will be richer, deeper and more vibrant. The L50-B's frameless tile keyboard and large click pad look great and make input easy too.
So, whether you're into movies, socialising online, web surfing or photography, you can stay entertained by richer sound and graphics on a 15.6" display - wherever you go.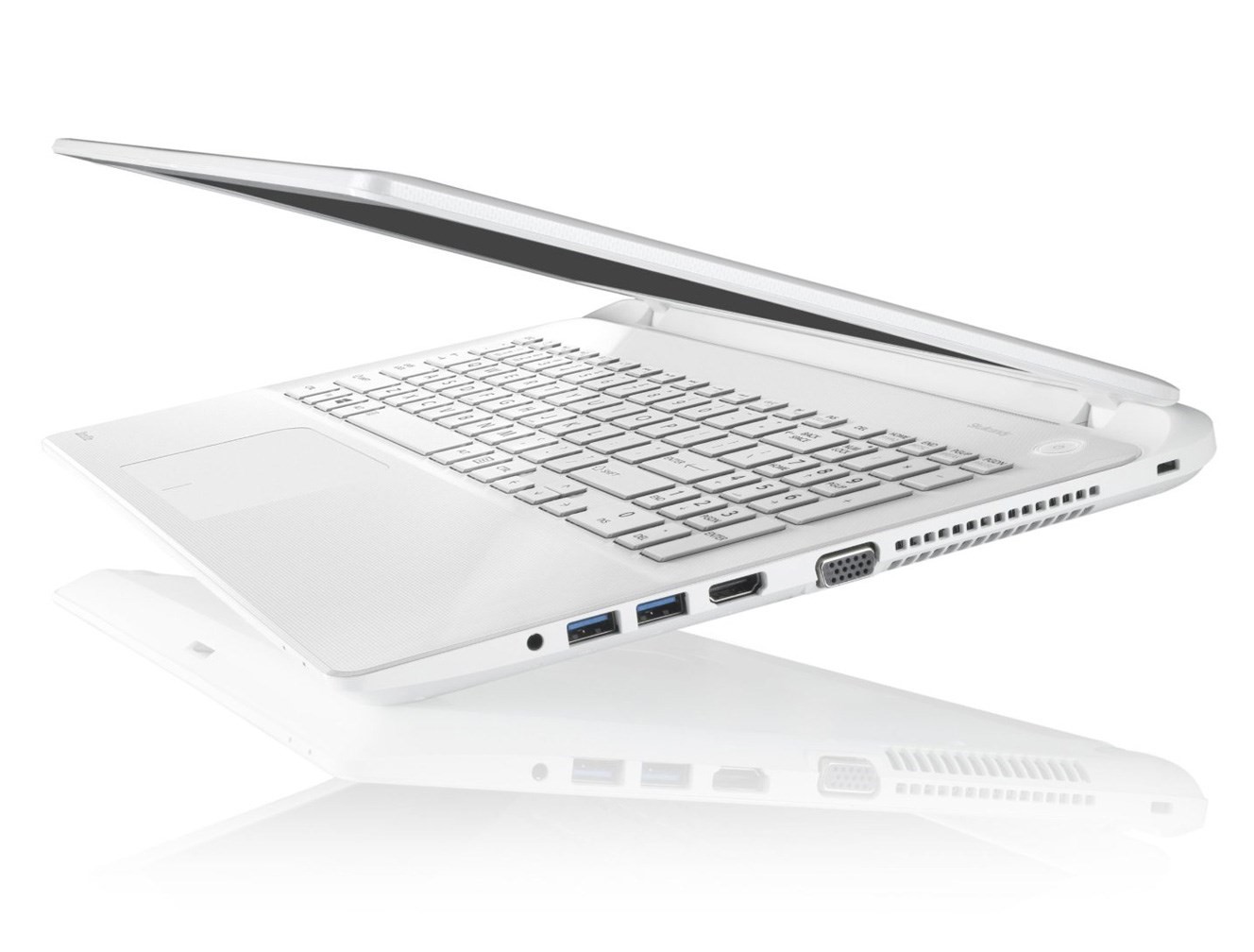 SLIMMER THAN EVER
The Satellite L50-B is designed to be super-slim in size, but big on features. Its distinctive new looks offers comfortable, tactile feedback, thanks to a frameless tile keyboard and large click pad. And at just 23mm thin*, with a choice of ™ elegant colours, you will want to take the L50-B everywhere.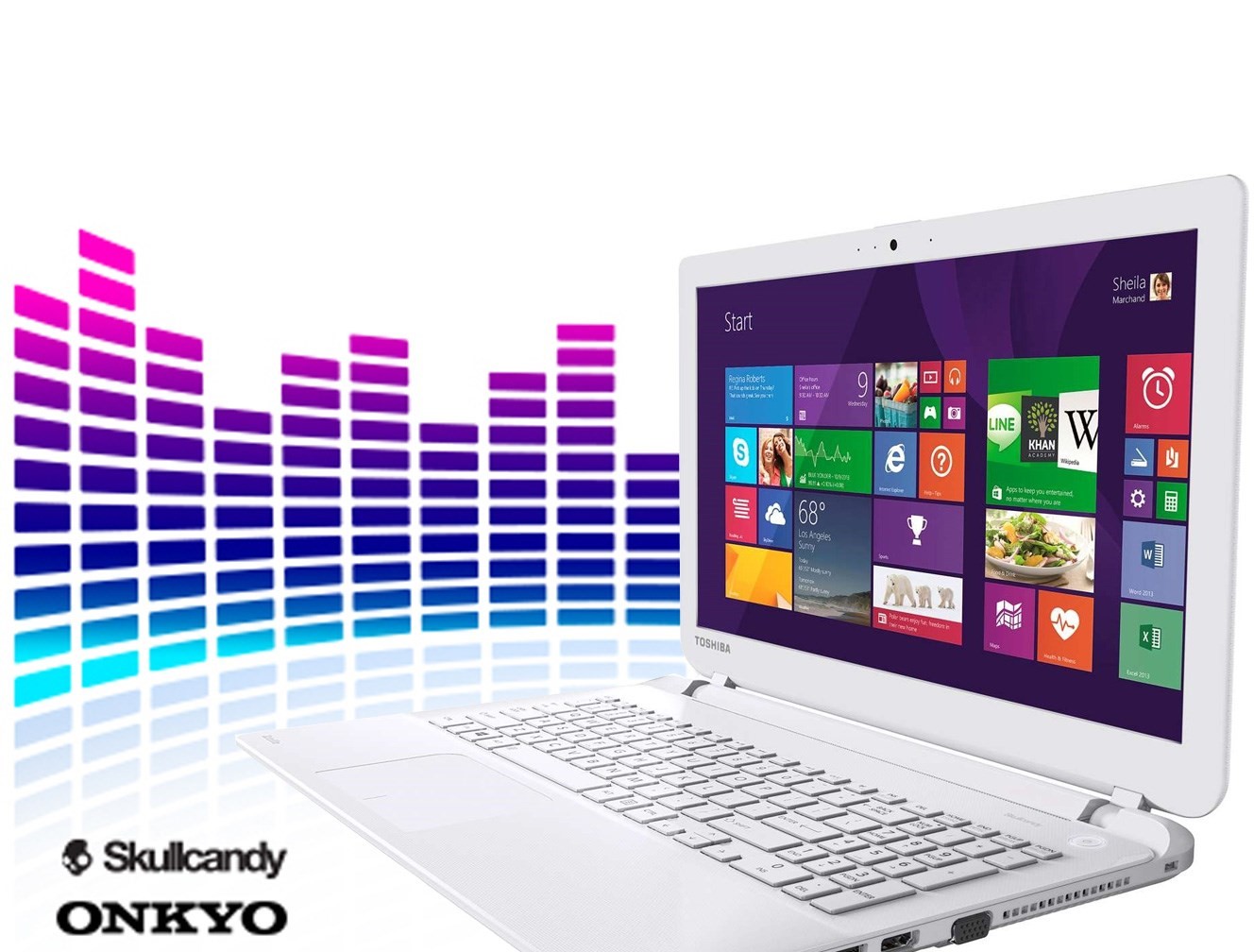 HIGH PERFORMANCE SOUND
With the Skullcandy™ tuned speakers combined with DTS® Sound™, your audio will be richer, deeper and more vibrant than ever. These built-in speakers create a well-balanced soundstage, so you can immerse yourself in realistic surround sound every time you stream a movie, watch a video, play games or listen to music.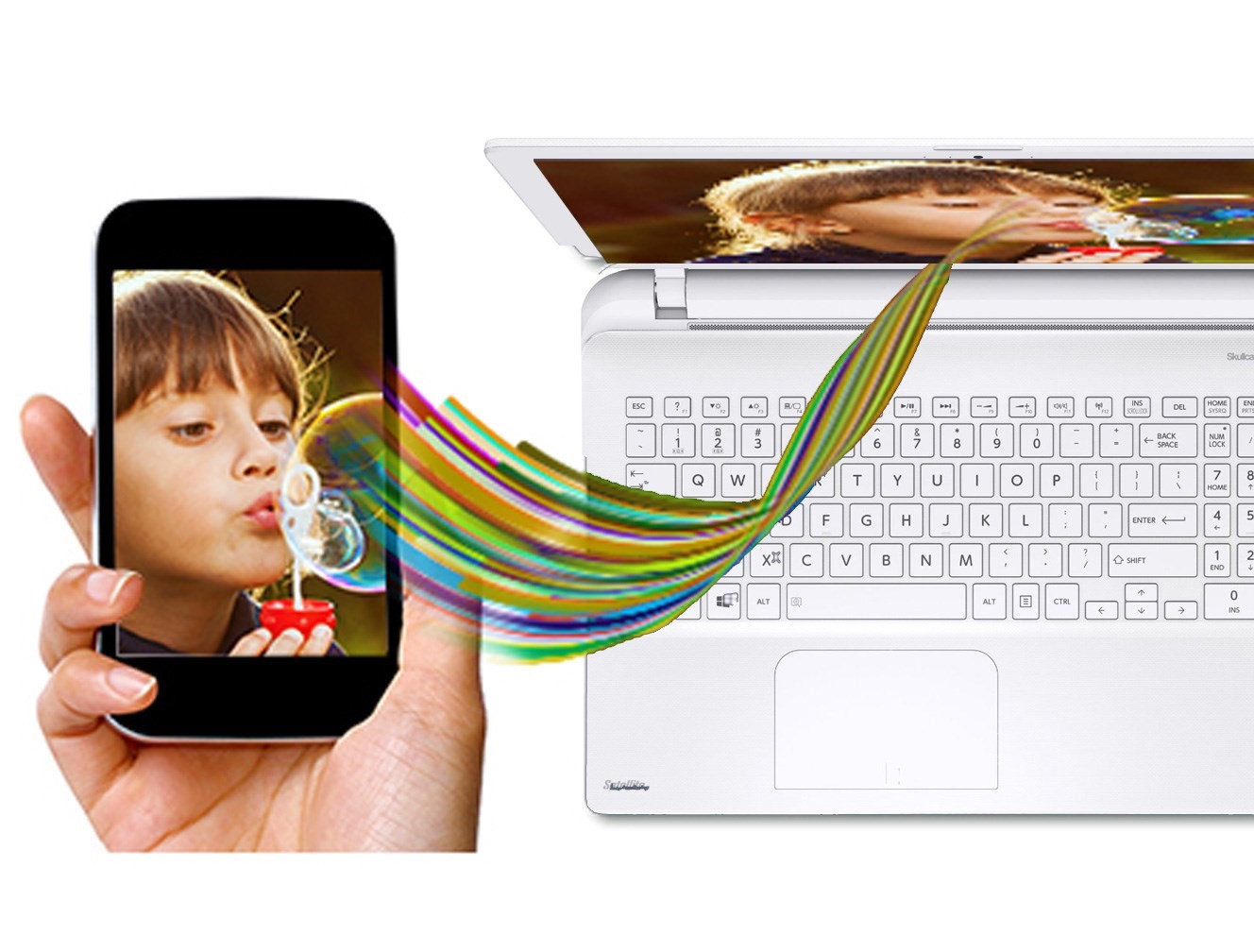 MADE FOR SHARING
Wireless display technologies allow you to seamlessly share content between devices, such as TVs and projectors. The Satellite L50-B also comes with one USB 2.0 port, two USB 3.0 ports and Bluetooth 4.0, making it quick and easy to transfer large data quickly to your other devices, upload your camera photos, share movies and sync your mobile devices wirelessly. You can even recharge your phone or MP3 player without switching your laptop on, with USB Sleep-and-Charge. Or connect to HD TVs and displays with HDMI.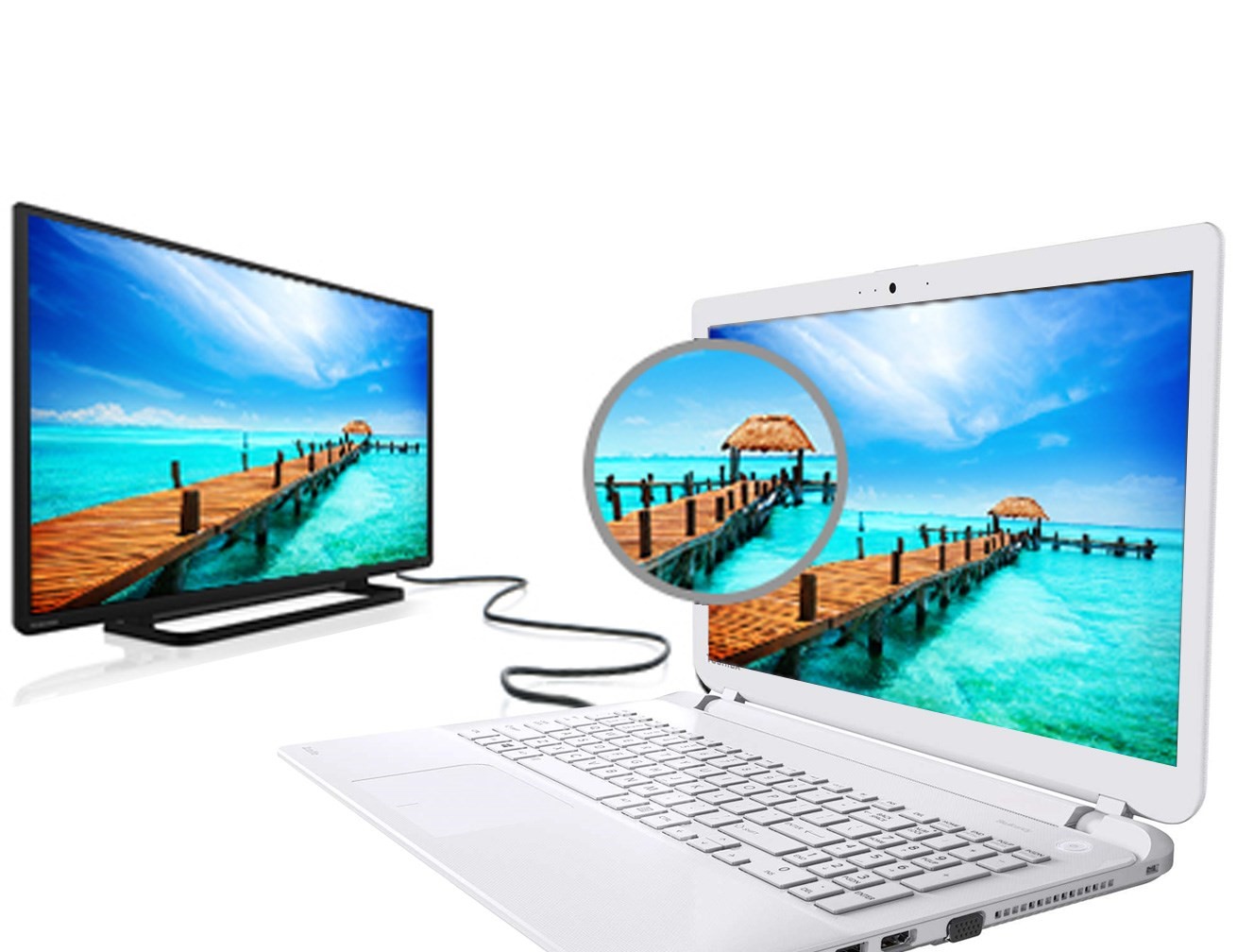 SEE THE QUALITY FOR YOURSELF
Fully immerse yourself in your favourite movies and online content, thanks to the Satellite L50-B's 15.6" display and AMD Radeon® R series graphics. You can see everything clearly on the HD screen using the L50's HDMI-out port. To ensure the picture is super-sharp at all times, Toshiba's built-in Resolution+ technology will enhance the quality of your video and photo content in real-time.