Product Information
A1 Refurbished
A1 are open boxed units which have been returned usually due to being unwanted. The units may have at very worst case have very faint minor /non-permanent blemishes. All units then undergo a full 25-point inspection by our experienced tech team ensuring they are in full working order. Once all relevant checks have been complete the units are then securely repacked ready to be resold. Please note although we can't guarantee that these units are still in their original boxes with all their original accessories we can confirm that on average 85% of our stock is still in its original packaging.
This is a graded product. A1 products have no obvious scratches, marks or dents. It will be fully bubble-wrapped for transportation and comes with the full manufacturer's warranty.
GRADE A1 - As new but box opened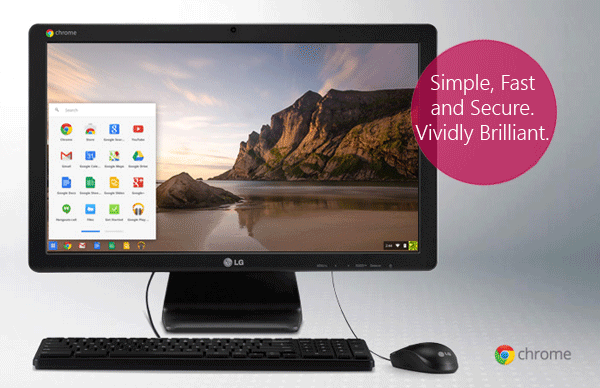 What is LG Chromebase?
Designed to help you get things done faster & easier, the LG Chromebase all-in-one gets rid of all the hassle of normal day-to-day computing, running on Chrome OS, it comes with outstanding Google applications, has multiple layers of security and serves as a gateway to tens of thousands of web apps in the Chrome Web Store, many of which work just as well offline as they do online.
What does Chromebase offer?
The LG Chromebase allows users to write emails and documents, read the latest news and Ebooks, edit videos and photos and play games. The streamlined platform makes almost any task effortless and is the perfect device for taking advantage of Google products such as Gmail, Drive, Search, Maps, YouTube, Play or Google Hangouts.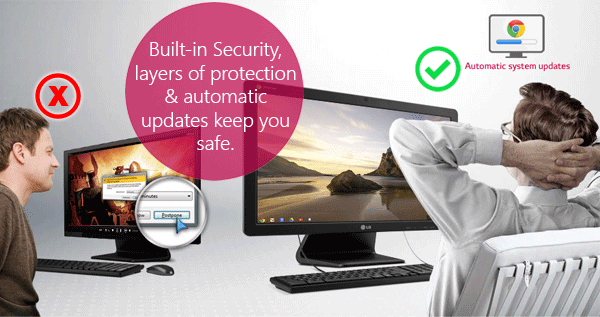 Chromebase keeps you protected
The LG Chromebase also offers robust built-in security, employing multiple layers of protection to keep users' information safe. Moreover, with automatic built-in updates, Chrome OS reduces the hassle of manually having to conduct maintenance on the computer.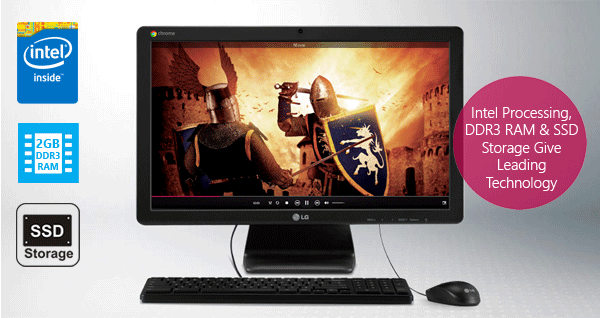 Chromebase specs
Ideal for both personal and business use, the versatile LG Chromebase features 16GB of SSD storage, the processing power of the fourth-generation Intel CPU and 2GB of DDR3 RAM enabling this cool PC to handle web apps, games and graphics with ease. The versatile computer also incorporates a 1.3 megapixel webcam and a microphone for easy video calling. What's more, this AIO computer delivers clear and powerful sound and music through a pair of built-in 5W speakers.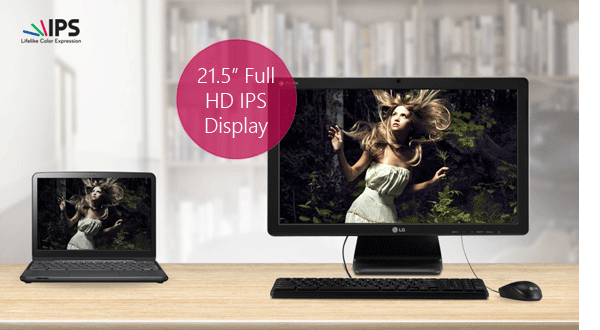 The LG Chromebox 21.5-inch Full HD (1920 x 1080) IPS display delivers extremely accurate colours, stunning contrast and an impressive 178-degree viewing angle making this perfect for editing photos and watching movies exactly how they were meant to be enjoyed.
The LG Chromebase uses the speed, simplicity and security of Chrome OS to power an all-in-one device with a brilliant, wide screen, giving you a powerful, streamlined internet experience.