Product Information
A1 Refurbished
A1 are open boxed units which have been returned usually due to being unwanted. The units may have at very worst case have very faint minor /non-permanent blemishes. All units then undergo a full 25-point inspection by our experienced tech team ensuring they are in full working order. Once all relevant checks have been complete the units are then securely repacked ready to be resold. Please note although we can't guarantee that these units are still in their original boxes with all their original accessories we can confirm that on average 85% of our stock is still in its original packaging.
GRADE A1 - As new but box opened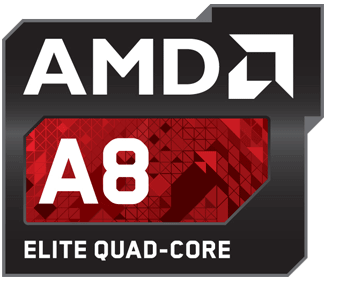 Built For Business
Gone are the days of having to spend an arm and a leg for a reliable business laptop - Introducing the Lenovo ThinkPad Edge E545. With it's Quad Core CPU, professional operating systems and business features, this laptop offers dependable yet affordable computing.
Strong Performance
Equipped with a powerful AMD Quad-Core processor and DDR3 memory expandable up to 16GB, the E545 is a laptop that's designed for multi-tasking and heavy usage.
Enjoy clear, lifelike visuals with AMD Radeon 8550G graphics and a 15.6 inch HD LED screen.
Don't fear if you're not near a power supply, the E545 laptop comes with a marathon 6 hours battery life - perfect for those long train journeys.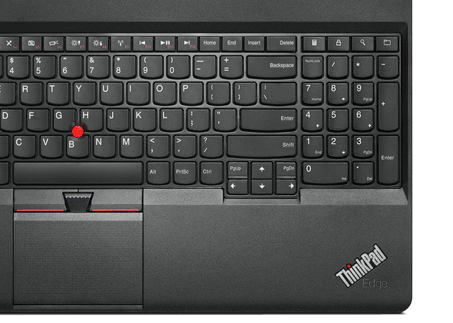 Don't Miss A Thing
Complete with a sensitive, low-light 720p webcam with wide-angle viewing, face tracking and dual noise cancelling microphones, you'll be sure that conference calls and private meetings will be crystal-clear.
Travel Friendly
Weighing under 2.5kg's the ThinkPad Edge E545 won't weigh you down while travelling on the daily commute.
Award-Winning Keyboard
The ergonomic E545 laptop is renowned for it's great feel and TrackPoint curser. It also features a full-sized water resistant keyboard keeping you protected from splashes or coffee spills.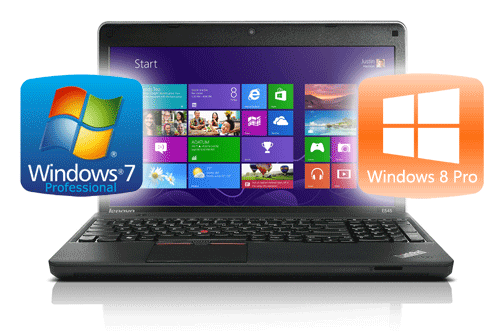 When you fire up this laptop, you're welcomed with the familiar Windows 7 Professional OS operating system. If you want to keep up with the times, Windows 8 Pro comes on a disc ready for usage, this laptop really is designed with the business user in mind. Snap up this deal while you can - It's extremely rare to see all the latest technology in such a solid yet affordable laptop. The Lenovo ThinkPad Edge E545 is a laptop that just keeps on going.