Product Information
A1 Refurbished
A1 are open boxed units which have been returned usually due to being unwanted. The units may have at very worst case have very faint minor /non-permanent blemishes. All units then undergo a full 25-point inspection by our experienced tech team ensuring they are in full working order. Once all relevant checks have been complete the units are then securely repacked ready to be resold. Please note although we can't guarantee that these units are still in their original boxes with all their original accessories we can confirm that on average 85% of our stock is still in its original packaging.
GRADE A1 - As new but box opened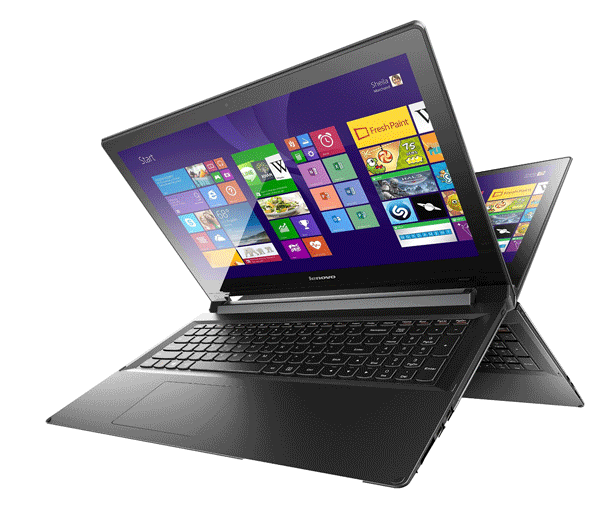 Discover
Discover the ease and enjoyment of touchscreen computing with the Lenovo Flex 2 15D Convertible laptop. The Flex 2 features a convertible screen that lets you work, watch and play in comfort wherever you are. Simply rotate the screen around the base to move between laptop and viewing mode.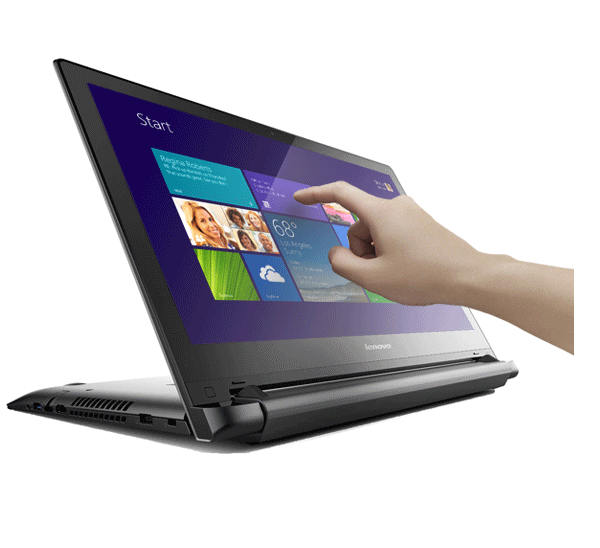 Intuitive Touch
Regardless of whether you're in laptop or viewing mode, Windows 8.1 puts your favourite apps and programs at your fingertips with intuitive touch control. Simply touch a tile to open it and move around using taps, swipes and pinches. It only takes a moment to pick up and is already second nature if you own a Smartphone.
The home screen is built around live tiles that display real time information from all your favourite apps including social networking, emails and sports directly on the home screen. You don't even have to open the program to receive important info and notifications.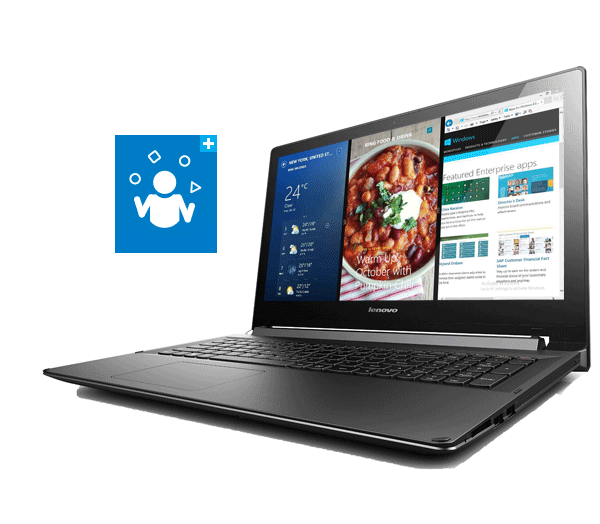 Multi-Tasker
The Flex 2 15D touchscreen is powered by an AMD E1 Dual-Core processor that combines speed and efficiency for fast everyday computing without compromising on battery life.
Whether you're catching up on emails on the commute, editing photos during downtime or chatting to a mate through the integrated webcam, you can work, play and socialise without restriction.
4GB of RAM keeps things running smoothly during multitasking and ensures you can effortlessly move between programs and tabs.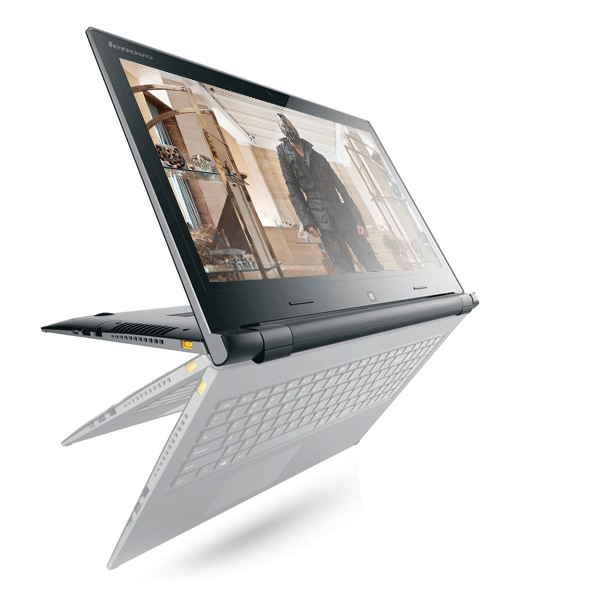 Immersive Computing
File storage is provided by a large 500GB hard drive that offers plenty of room for software, music, movies and more.
From browsing the web to making the most of the latest HD films, the Flex 2 15D's HD screen delivers bright, detail-rich images for impressive and immersive computing and media.
Ideal for both work and play, the Lenovo Flex 2 15D convertible touchscreen laptop is the perfect laptop for any user.

AMD E1-6010 (1.35GHz)
4GB DDR3 RAM
500GB HDD
15.6 inch Convertible HD LED Touchscreen
Windows 8.1(64-Bit)
2xUSB 2.0, 1xUSB 3.0, HDMI
1 Year Warranty