Product Information
A1 Refurbished
A1 are open boxed units which have been returned usually due to being unwanted. The units may have at very worst case have very faint minor /non-permanent blemishes. All units then undergo a full 25-point inspection by our experienced tech team ensuring they are in full working order. Once all relevant checks have been complete the units are then securely repacked ready to be resold. Please note although we can't guarantee that these units are still in their original boxes with all their original accessories we can confirm that on average 85% of our stock is still in its original packaging.
GRADE A1 - As new but box opened

Designed to offer a bit of everything, the Essential B50 laptop is packed with AMD Quad-Core power and 4GB of DDR3 RAM giving you enough oomph to glide through you applications, web pages and videos. Proving that computing doesn't need to be complicated; the affordable B50 keeps things simple, delivering effective performance and lightning fast computing whatever the task.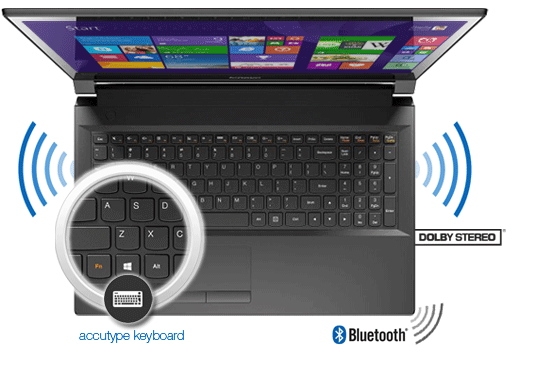 Affordable, Reliable & Productive
There's a reason Lenovo laptop reliability is legendary, and it starts with military-grade spec testing against extremes — this laptop more than endures the rigors of everyday life. Setting the price low, then the bar high, this budget-conscious laptop impresses with a clever design on the outside and useful features on the inside. Just as comfortable in the kitchen or bedroom as it is in the office or small business setting.
The Lenovo Essential B50 piles on features and function not normally associated with budget laptops. An AMD APU combines computing and graphics cores on 1 small, energy efficient chip giving faster performance, and time-saving tools further crank up your productivity.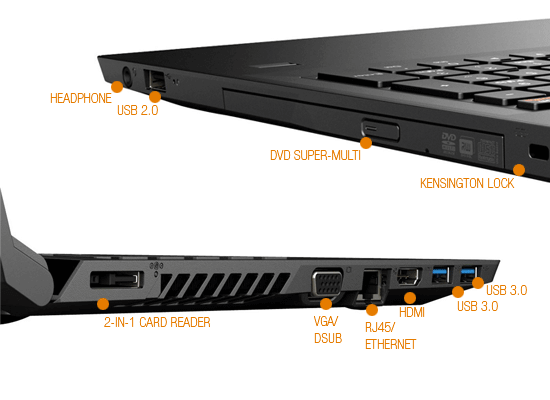 Form & Function
Thanks to a bright HD 15.6" LED widescreen, advanced Radeon R4 graphics, stereo speakers and the choice between Windows 7 Pro & Windows 8.1 Pro operating systems, this no-nonsense B50 is a great sized, portable laptop which makes checking emails, watching movies and even working away from the office more enjoyable and productive than ever before.
Thanks to a range of expansion ports including 2x USB ports, HDMI and memory card reader the Essential B50 keeps you connected to your phone, camera, TV and more. Built in Wi-Fi and Bluetooth v4.0 allows browsing the web and transferring files wirelessly a breeze.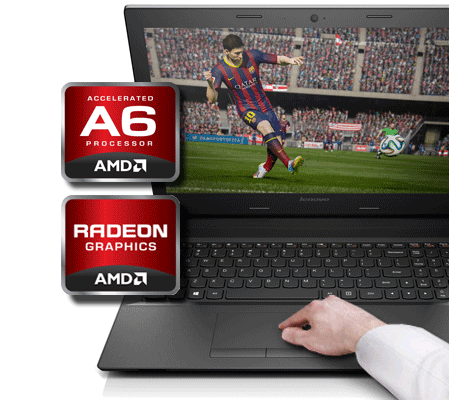 AMD APU
AMD Quad-Core A6-6310 Accelerated Processor with AMD Radeon™ R4 Graphics
Redefine the way you compute. Experience intuitive quad-core performance that lets you breeze through work seamlessly. And now with features like AMD Gesture Control and AMD Face Login, notebooks with the AMD A6 APU have transformed everyday computing behaviour into an interactive, touch-free experience.
What is an Accelerated Processor Unit (APU)?
Real-world workloads and applications demand a balance of compute and graphics capabilities. AMD's unique Accelerated Processing Unit (APU) combines multiple CPU and AMD Radeon™ GPU cores on one small, energy efficient chip.
AMD Radeon™ Graphics
Enjoy photos, movies and ga