Product Information
A1 Refurbished
A1 are open boxed units which have been returned usually due to being unwanted. The units may have at very worst case have very faint minor /non-permanent blemishes. All units then undergo a full 25-point inspection by our experienced tech team ensuring they are in full working order. Once all relevant checks have been complete the units are then securely repacked ready to be resold. Please note although we can't guarantee that these units are still in their original boxes with all their original accessories we can confirm that on average 85% of our stock is still in its original packaging.
This is a graded product. A1 products have no obvious scratches, marks or dents. It will be fully bubble-wrapped for transportation and comes with the full manufacturer's warranty.
GRADE A1 - As new but box opened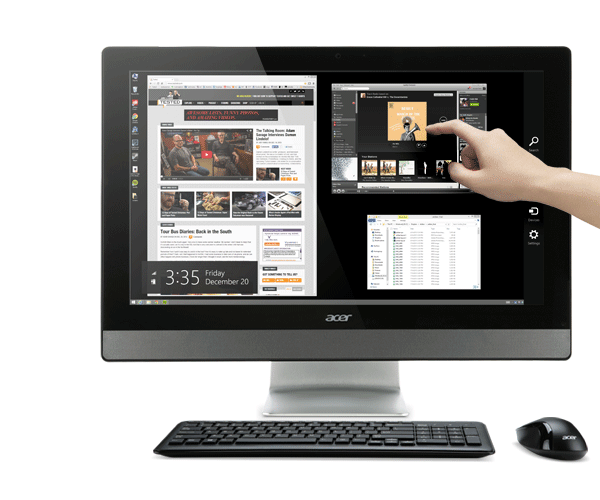 Speed
At the heart of the Z3-615, Acer have installed a powerful Quad-Core i5 processor to deliver outstanding performance in almost any task. The i5 is designed to handle the stress of multiple heavy programmes. Combine this with a vast 8GB of RAM and you have yourself a real, strong multi-tasking machine.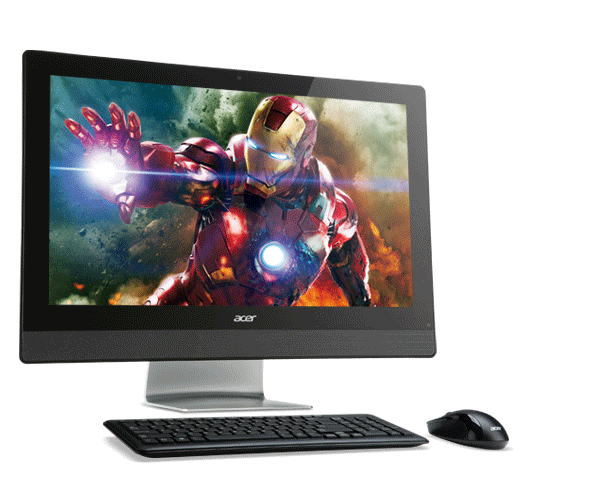 Advanced Graphics
The energy efficient Intel HD 4600 graphics card delivers brilliant visuals which makes it perfect for streaming HD videos, surfing the web, and enjoying entry-level gaming.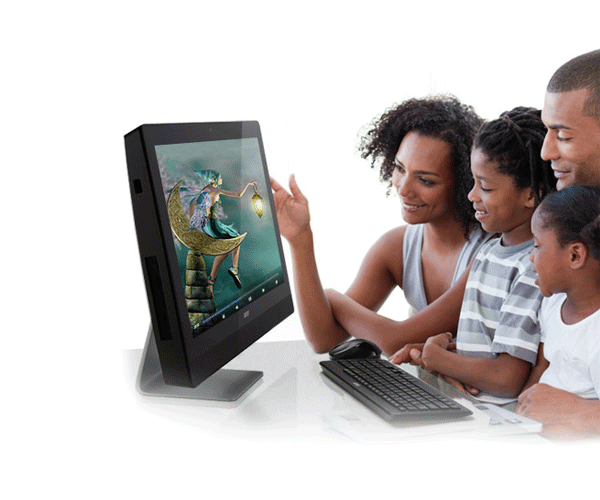 Entertain
The 23-inch Full HD IPS touchscreen display is ideal for viewing your photos or watching movies in crisp high definition, while the Acer CineBoost Colour Engine optimises colours for images that are even more vibrant. Front facing Hi-Fi speakers with Dolby Digital Plus technology help to create an immersive audio experience that will really suck you into any movie you watch or track you listen to.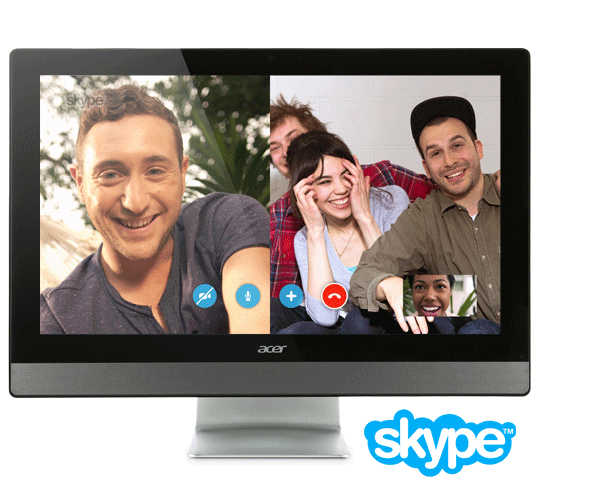 In-Touch
An integrated 1.3 megapixel HD webcam and mic are ideal for making video calls to your friends and family across the globe, helping to deliver a clear picture of you through the internet.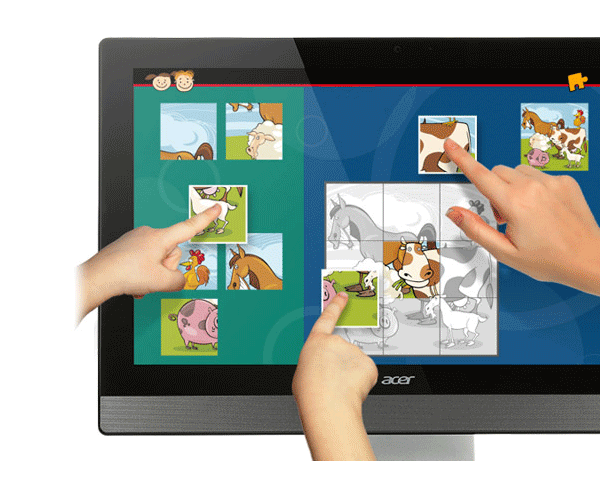 Hook-Up
Complete with a Quad-Core (4-cores) Intel Core i5 processor and 8GB RAM, you can breeze your way through your everyday tasks such as email, personal finances, online shopping, social media and touchscreen games with absolute ease. If you require more multi-tasking speed, the RAM on the ZC-107 All-In-One can also be upgraded to up to 16GB!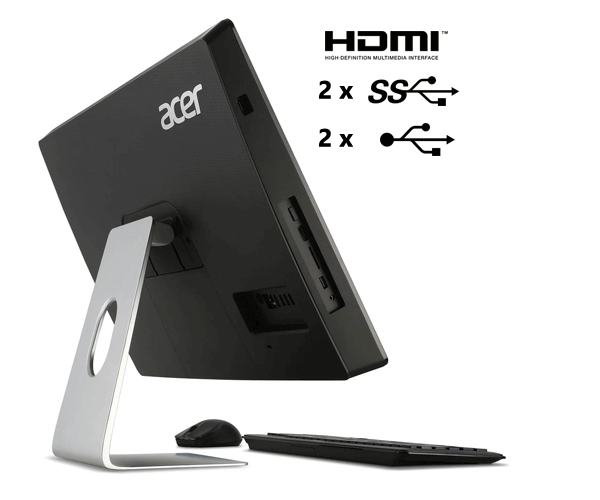 Connect
The Z3-615 All-In-One Desktop PC features three USB 2.0 and two ultrafast USB 3.0 ports, enabling you to attach external peripherals, such as storage drives and printers. You can also use the HDMI port to connect your computer to a monitor or HD TV for dual-screen computing or to mirror the display onto a larger screen.
Intel Core i5-4460T Quad-Core (1.9GHz/2.7GHz/3MB) CPU
8GB DDR3 RAM
1TB HDD
23 inch Full-HD (1920x1080) Touchscreen
Windows 8.1 OS
DVD Re-Writer
Wi-Fi & Bluetooth v4.0
3 x USB 2.0 Ports
2 x USB Ports
HDMI Ports
1 Year Warranty