Product Information
A1 Refurbished
A1 are open boxed units which have been returned usually due to being unwanted. The units may have at very worst case have very faint minor /non-permanent blemishes. All units then undergo a full 25-point inspection by our experienced tech team ensuring they are in full working order. Once all relevant checks have been complete the units are then securely repacked ready to be resold. Please note although we can't guarantee that these units are still in their original boxes with all their original accessories we can confirm that on average 85% of our stock is still in its original packaging.
This is a graded product. A1 products have no obvious scratches, marks or dents. It will be fully bubble-wrapped for transportation and comes with the full manufacturer's warranty.
GRADE A1 - As new but box opened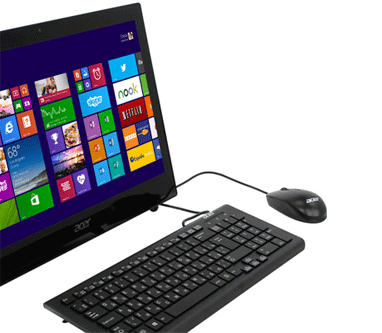 Flexible
Add some flexibility to your home computing, with this 18.5" all-in-one wireless desktop from Acer. The Z1-601 is perfect for those who want to move their digital world off their desk and enjoy entertainment in any room of the house; this is the next generation of desktop PC.
The Z1's screen makes it ideal for browsing the internet and using your applications wherever you need them, when sitting down at a keyboard might not be an option. You can look at recipes online whilst you cook in the kitchen, or take it upstairs and relax with a DVD in the bedroom. The Z1 is a home computer that will revolutionise the way you think about home computing.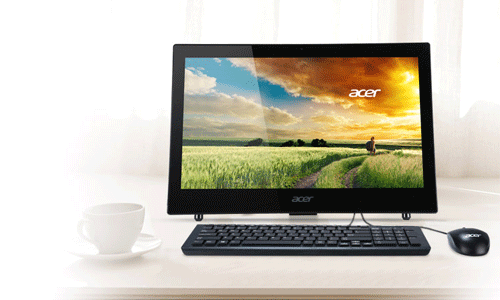 Entertain
A great choice for entertainment, the Z1-601's 18.5 inch HD display projects stunning visuals that's matched by stereo speakers that use Dolby Digital Plus sound technology to add a wider sonic range with deeper bass for an immersive experience.
Alongside its flexibility, the Aspire Z1 can also boast some impressive power. It's driven by a nippy Intel Celeron dual-core processor and 4GB RAM, so it'll have no trouble multi-tasking all your key applications quickly and effectively. Keep all your media and files on the large 500GB hard drive and watch your DVD's on the integrated optical drive.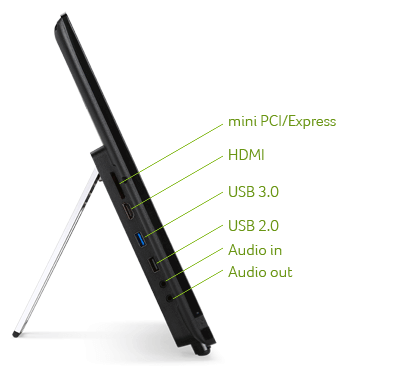 The Acer Aspire Z1-601 strikes a great balance between design, performance and productivity. Its all-in-one design combines solid performance with great multimedia tools to accommodate all your computing needs whilst showcasing the flair and fun of the Windows 8.1 operating system.
Reliable and well designed, the affordable Acer Aspire Z1-601 is the ideal PC to match the hectic lifestyle of today.