Product Information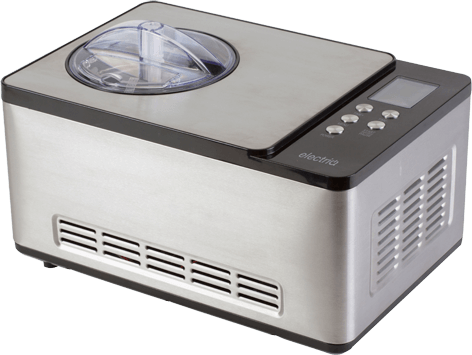 You can't buy happiness, so make it instead!
Create your own ice cream at home and enjoy the results in just one hour with the electriQ Ice Cream Maker.
Easy-to-Use
Many ice cream makers on the market require you to put the mixing bowl in the freezer up to 8 hours before you even start preparing your ingredients.
That's not the case with this electriQ machine.
All you need to do is measure and prepare your ingredients, add them to the machine and press go. Then in just an hour you'll be enjoying incredible ice cream in any flavour you decide to make.
It's so simple. The machine freezes as it mixes your ingredients, so there is no need to plan ahead. As long as you've got the ingredients, the electriQ Ice Cream Maker will be ready for action!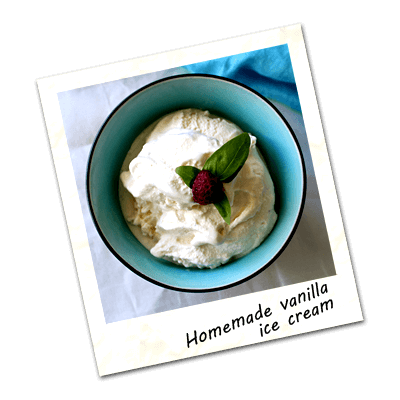 Match Your Mood
There are no limits with this ice cream maker. Make ice cream in any flavour or add anything from chocolate to nuts or chunks of fruit to jelly beans - whatever takes your fancy.
It's great at making sorbet or frozen yoghurt too, so you are not buying a machine purely for ice cream.
With such an amazing ability to produce a wide range of tasty desserts, you can enjoy its creations at any time of year.
Take Control
We all like things a certain way and the electriQ Ice Cream Maker even makes this possible. Choose a mixing time to find the perfect consistency for you or pause the mixing process to add extra delights into the mix.
Tasty Ideas

Easy Vanilla Ice Cream
480ml: Whole milk
240ml: Whipping cream
1½ teaspoons: Vanilla extract
100g: Sugar
Banana Ice Cream
1: Large, ripe banana
200ml: Skimmed milk
100ml: Double cream
50g: Caster sugar
Raspberry Frozen Yoghurt
200ml: Fresh raspberries
200ml: Natural yoghurt
50g: Caster sugar
Mix ingredients in a bowl
Turn on ice cream maker and pour in mixture
Churn until it reaches your desired consistency (around 20-40 minutes)
Be adventurous and add chocolate chips, chunks of fruit or cookie dough in the final 5 minutes of mixing
Mash the banana until smooth
Mix the milk, cream and sugar
Pour into the freezer bowl with the paddle running
Allow it to freeze until you reach your desired consistency
Mash the raspberries and sieve out pips
Add sugar and yoghurt and mix
Pour into freezer bowl with paddle running
Allow it to freeze until your reach your desired consistency
Features:
2 litre capacity
Built in compresor - no pre-freezing!
Make ice cream, sorbet, frozen yoghurt and more
Ice cream in one hour
Removable parts for easy cleaning
Dimensions: L: 42.5 x W 28.5 x H 26.2 cm