Product Information
READY!
Introducing the Aurabox - the multi(fun)ctional speaker that's here to help you put your misspent youth to good work! As well as being an impressive bluetooth speaker, the Aurabox boasts a unique light board that's made up of 100 customisable LEDS for you to really power up your imagination. Use your Smartphone to draw your favourite cartridge-based gaming heroes and display them on the Aurabox screen for all to enjoy. Continue? 10... 9... 8... 7... 6... 5... 4... 3... 2... 1...

HERE WE GO!
Unleash your inner Miyamoto and bring your favourite retro gaming images and icons to life on Aurabox's innovative LED display. If your designs aren't moving you in any way, then why not move them. Use the dedicated app to create and link up to 8 pictures together to form an animation as awesome as this Piranha Plant. The only limit is your own creativity.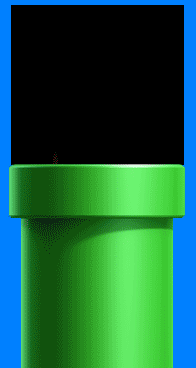 ROCK AROUND THE BLOCK
We've all done it right? Lost ourselves completely in the game only to realise you've been playing for several hours with multiple missed calls and messages waiting on your phone. Thankfully, this flexible Bluetooth speaker is here to help. It's built to fit around you thanks to its range of clever functions including an alarm clock, thermometer and microphone, so you can find out the time, temperature and make hands-free phone calls with ease. Plus, you can set the speaker to receive instant on-screen notifications for incoming calls, texts and even social media updates.

BLUETOOTH
Connect and steam music wirelessly from any Bluetooth compatible device up to 10m.
AUX-IN PORT
Bluetooth or not, you can still listen to your music using a good-old reliable cable.
RECHARGEABLE
The built-in Li-ion rechargeable batterty provides up to 6 hours of play time.
PREMIUM DESIGN
The rubberised finish adds to the speakers overall charm and works to grip to the surface.
Key Features:
100 LED lights that can be fully customised
Create and share your pictures and animations on the LED Screen
Three inch 5 watt speaker
Superior sound quality
Listen to music via Bluetooth or 3.5mm AUX connection
High Quality built in mic
Digital clock
Thermometer
Sync with your social media, messages and incoming calls
Hands free call function
Built in visual effects
Fully portable
Approx. 6 hours playback time
Dimensions
W x H x D: 50 x 110 x 110mm
Weight: 150g