Smart Tv Refurbished Tvs

Professionally refurbished PCs, laptops, phones, TVs, tech and gadgets with up to 50% off.
What is refurbished?
Welcome to our refurbished outlet, the home of our professionally refurbished tech. Each year, our expert engineers test and repair 60,000+ items from our dedicated plant in Swansea, stopping thousands of products from going to landfill.
We're confident you'll love our refurbished goods. We even offer up to 12-months guarantee on parts and labour for extra peace of mind.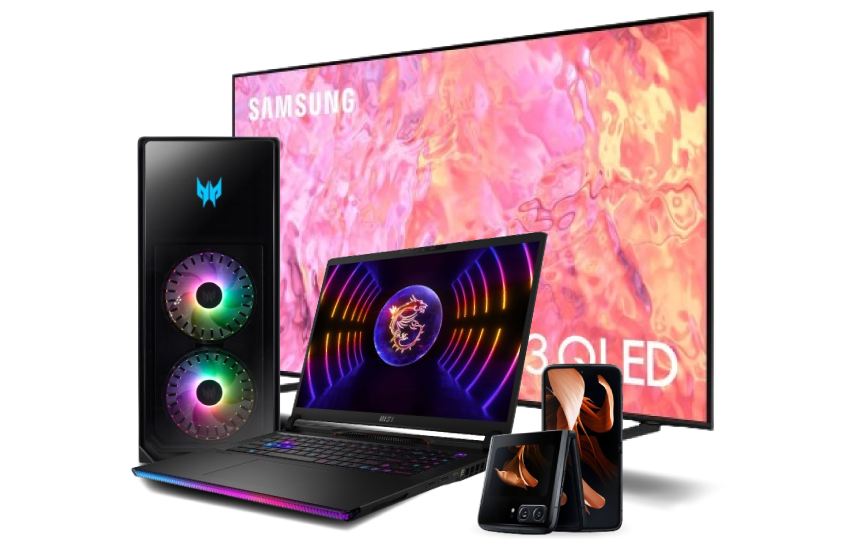 The benefits of buying refurbished

Warranty included
Enjoy peace of mind with up to 12 months warranty on refurbished tech.

Expertly refurbished
Our team of expert engineers rigorously test every product to ensure they are working perfectly.

Save money
Save up to 50% compared with buying the product brand new.

Reduce waste
Do your bit for the environment, and save great tech from going to landfill.
The grades explained
Excellent
As good as new! A1 refurbished products are often just box opened returns that haven't been used. They're in perfect working condition and run like new. Our expert engineers have checked and tested every product for extra peace of mind.
Good
May show some very light cosmetic marks like small scratches or dents. Product is in full working order and has been rigorously tested by our team of expert engineers.
Average
Will have some moderate signs of wear and tear including scratches and dents that do not affect functionality. Product has been thoroughly checked and tested by our expert engineers and is in full working order.