HDR TVs
HDR, or High Dynamic Range, delivers a picture that is more true-to-life and with high colour accuracy. HDR TVs offer a more natural and realistic image than you can receive on HDTVs. Colours are shown how they were filmed, unleashing more details for much more real experience. Darker areas look darker while brighter areas are brighter.
HDR refers to the contrast between the brightest whites and darkest blacks in an image. This creates more lifelike and richer results where the different exposures deliver different effects to enhance the viewing experience. A delicate blend of colour and shifts in tone deliver shadows that are deep black and packed full of detail. Brighter areas jump out of the screen and with incredible intensity.
Without HDR, filmmakers had to compromise and choose between either high contrast brighter or darker areas in scenes, taking details away from the other. With HDR, you receive a much more balanced shot with high contrast and detail in all areas of the scene.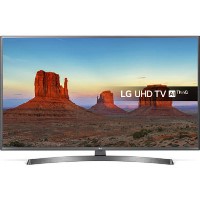 £589.00
Only
£559.55
£26.86

FREE Delivery
Find Out More