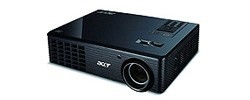 Projectors
If you want to be immersed in a truly remarkable viewing experience then a projector may be for you. Projectors are very versatile making them ideal for watching your favourite movies on the big screen, delivering professional business presentations, or using them as a teaching aid in a classroom. So whatever projector you're after, be sure to check below.
UH OH!
Would you like to try again?
Did you spell the words correctly? You could try fewer search words...
Perhaps more general search terms? How about alternative words?

You can even call our helpline on

Our experts will be happy to help you find what you're looking for!