Windows 8 Tablet PCs
Its Windows reimagined and reinvented from a solid core of Windows 7 speed and reliability. Bring your digital life together using Windows 8. Experience super immersive and high speed internet web browsing with the fantastic Internet Explorer 10 web browser.
Windows 8 is an all-new touch interface. It's a new Windows for new devices. Windows 8 has been built with your fingertips in mind. Just the ticket for the up and coming launch of Microsoft's new Surface Tablet PC and innovative touchscreen Winodws 8 Laptops from Acer, Asus and Lenovo.
Be the first to get your hands on a Windows 8 Tablet PCs by pre-ordering any of the Windows Tablets below.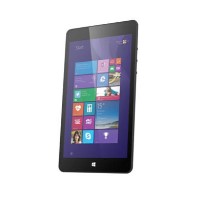 Condition:
Refurbished

32GB

Capacity

Quad-Core

Processor

Windows 8

Operating System

7 Inch

Screen size