ParaZero Drone Parts & Accessories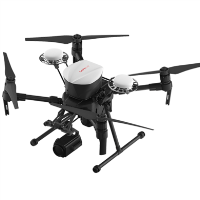 SafeAirTM includes SmartAirTM autonomous emergency computer.

The design enables installation with different antenna configurations including D-RTK model.

User-friendly first installation in 15 minutes.

A lightweight system allows flexibility for payload and longer flight times.

Automatically activated during emergencies or freefall. Can be manually activated using the existing or separate remote.
Only
£2149.00
£103.15

FREE Delivery
Find Out More