Kodak Smart Home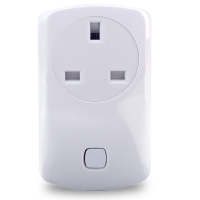 Stress Free: Control all your home devices from the palm of your hand. Add as many switches as you want to your Kodak Alarm System.

Save time and money!

Compatible with Kodak Smart Alarm System Kits.

Download and GO: the Kodak connect app is available on IOS and Android devices, easily enabling you to control your home from anywhere.

Control anything with a UK 3 pin plug from within the app including lamps, chargers, electrical devices and more.