Hobbywing Drone Parts & Accessories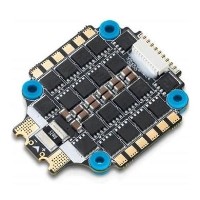 High-performance 32-bit microprocessor with the running frequency of up to 48MHz for an excellent performance.

BLHeli_32 firmware is the third generation BLHeli, following base BLHeli and BLHeli-S.

The code supports regular 1-2ms pulse width input, as well as Oneshot125 (125-250us), Oneshot42 (41.7-83.3us) and Multishot (5-25us).