Product Information
Take on any challenge, dominate your opponent and leave the rest behind with power of the Acer Predator G3. With this behemoth, there is nothing in your way, so what's stopping you?
Go forth and conquer!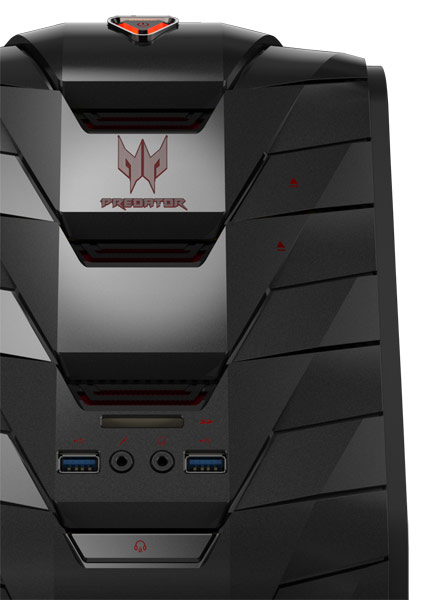 BUILT FOR THE GAMER
The gaming rig you've been dreaming of, the G3 delivers everything you need to be the best gamer around. With the potential to grow and develop to match your gaming expertise, this PC will be with you all the way.
The 6th generation Intel Core i5 processor helps to deliver a speedy experience, taking every task in its stride with only battle on its mind.
UNSTOPPABLE PERFORMANCE
8GB RAM gives you brilliant loading times, so you can be in your game in much less time after switching on the power. Combine that with the huge 1TB hard drive and 8GB SSD and you have a fantastic centre for gaming. There's plenty of room to store your progress, new games, demos and much more – what more do you need?
The NVIDIA GeForce GTX 970 graphics provide brilliant displays, giving your games the visuals they deserve. With incredible power and performance, you will be immersed in every game.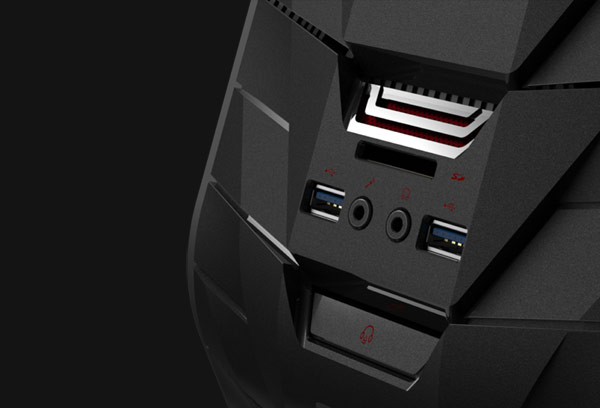 INTIMIDATING DESIGN
Rugged and armoured in design, the G3 has a completely intimidating shell to match the performance it delivers. Like your own tank to take into battle, you are given the power and confidence to face any challenge.
With red glowing features, the G3 produces an ambient light throughout your gaming area, putting you in the zone and ready to dive in to your game.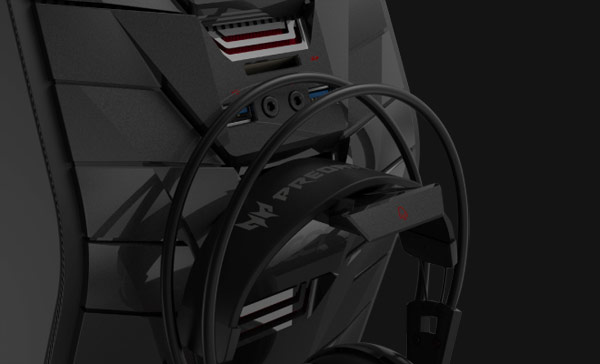 USEFUL FEATURES
It's the little things that make gaming even better. Know exactly where your headset is and spend less time untangling the wires with the built-in headset cradle. An Easy-Swap expansion bay on the front of the machine makes it quick and easy to add and swap drives.
Dive into the game with Sound Blaster™ Cinema 2 audio, delivering epic surround sound effects and putting you in the centre of the action.