Product Information


With the new MacBook, Apple set out to do the impossible: engineer a full-size experience into the lightest and most compact Mac notebook ever. That meant reimagining every element to make it not only lighter and thinner but also better. The result is remarkable.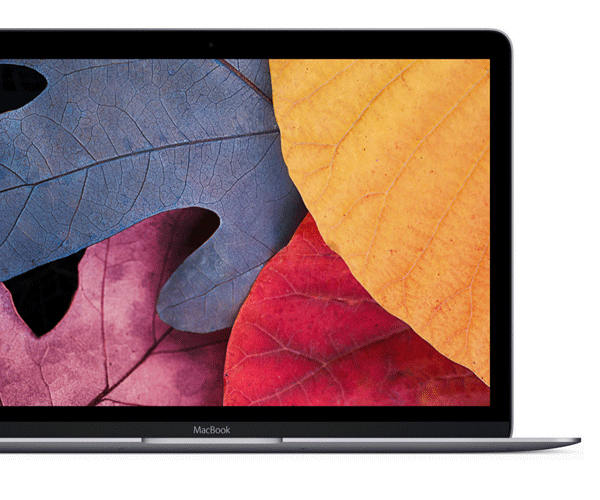 Retina re-envisioned.
The moment you open the new MacBook, its gorgeous 12-inch Retina display with edge-to-edge glass brings everything into focus. Every photo leaps off the screen in rich, vibrant detail. Over three million pixels render each letter with crystal clarity. And it all comes to light on the thinnest, most energy-efficient Retina display ever on a Mac, meticulously honed to deliver a bold visual experience within an impossibly minimal design.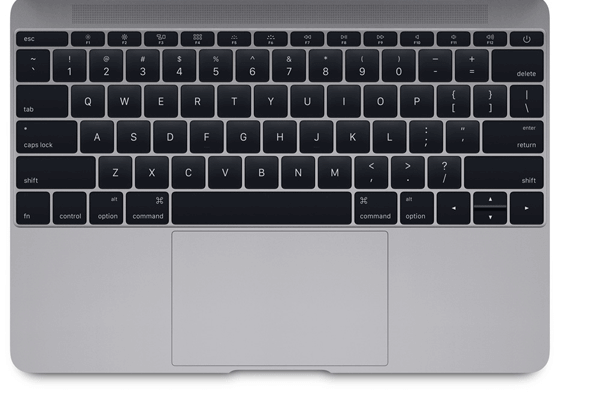 A full-size keyboard. In a fraction of the space.
To fit a full size keyboard into the elegantly thin new MacBook, Apple had to completely rethink how a keyboard is engineered and constructed. Each key has been redesigned — not only making the whole keyboard much thinner, but also allowing for more comfortable, precise and responsive typing that just feels right.
The trackpad, pushed even further with Force Touch.
With the new MacBook comes a whole new way to experience a trackpad. The Force Touch trackpad is engineered to deliver a responsive, uniform click. And underneath, force sensors detect how much pressure you're applying and give you new ways to interact with your Mac.

Quietly astonishing.
A fifth-generation Intel Core M processor that runs on just 5 watts of power, made even more efficient by optimisations throughout OS X Yosemite. Together the processor and OS X sip so little energy that the system generates very little heat, so no fan is required to cool the computer. That means when your MacBook is working, you won't hear a thing.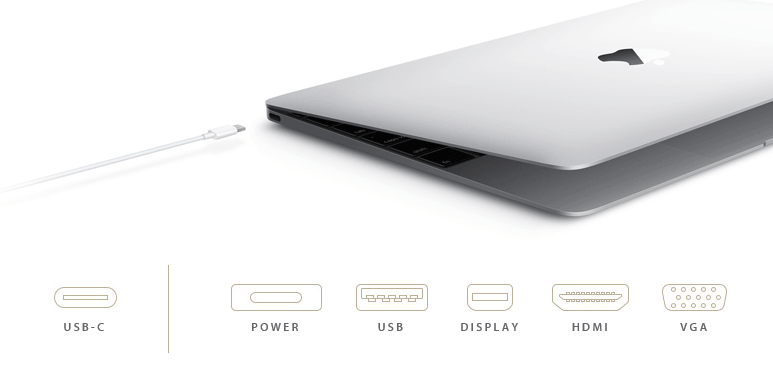 Brand new connection
The new USB-C port puts just about everything you need in a port all in one place. This amazing port provides charging, speedy USB 3.0 data transfer and video output in a small, reversible design that's one third the size of the current USB port.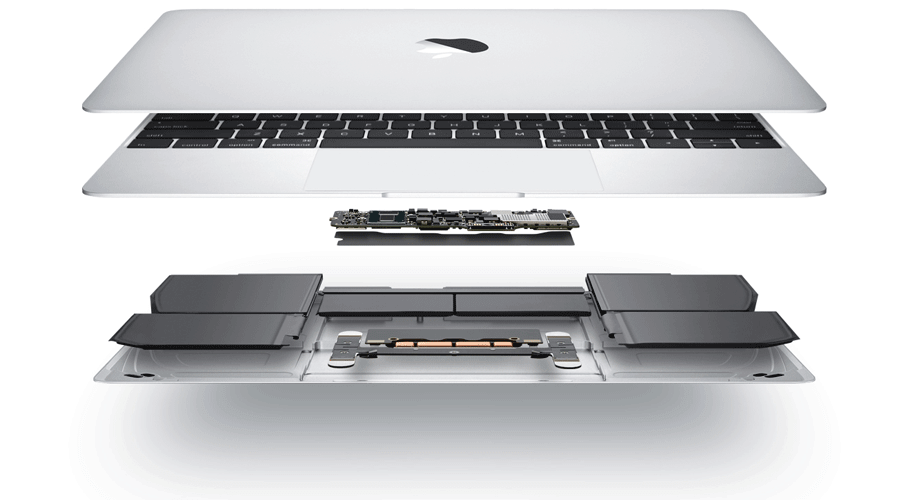 Tech Specs:
Intel Core M (1.1GHz/2.4GHz) CPU
8GB LPDDR3 RAM
256GB SSD
12" Retina IPS Screen
Mac OS X 10.10 Yosemite
Intel HD 5300 Graphics
USB-C
1 Year Warranty
A1 Refurbished Explained...
A1 Laptops are open boxed units which have been returned usually due to being unwanted. The units may have at very worst case, very faint minor /non-permanent blemishes. All units then undergo a full 25-point inspection by our experienced tech team ensuring they are in full working order. Once all the relevant checks have been completed, the units are then securely repacked ready to be resold. Please note, although we can't guarantee that these units are still in their original boxes with all their original accessories we can confirm that on average 85% of our stock is still in its original packaging.