Product Information
This is a graded product. A1 products have no obvious scratches, marks or dents. It will be fully bubble-wrapped for transportation and comes with the full manufacturer's warranty.
Refurbished Laptop
Grade A1 - As New


Solid, Reliable Business Laptop
The Acer TravelMate P256 laptop offers a combination of security, productivity and efficiency at an affordable price point. Built for tough, hardcore usage, the P256's matte black chassis keeps it looking new and free from, marks, scratches and fingerprints.
The P256 laptop is powered by Intel's latest 4th Gen Core i3 CPU and sports 4GB DDR3 RAM, ideal to get you through your toughest tasks efficiently while keeping you productive and at your best.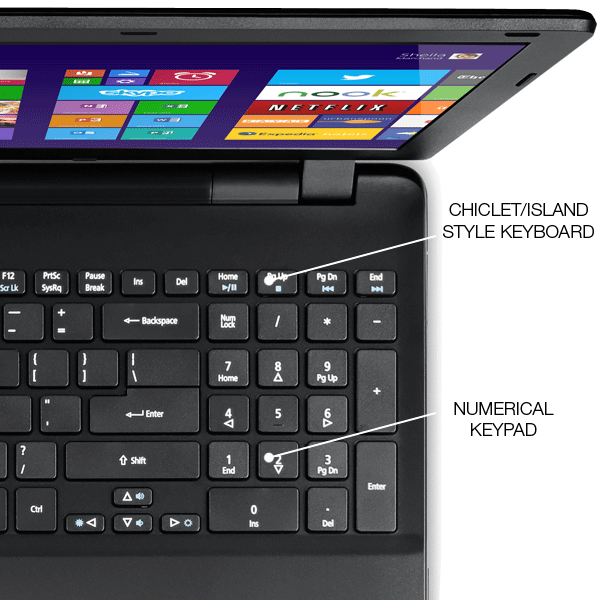 What's under the hood?
All your applications and data can be stored on a secure 500GB HDD, and you can also utilise the built-in DVD Super-Multi drive to listen, watch and burn your favourite DVD's & CD's. As laptops are becoming increasingly thinner & lighter, it's now quite a rarity that you have an integrated optical drive, but with the TravelMate P256, you can be assured that you're getting the whole package in one solid laptop that still only weighs 2.5kg.
With this particular TravelMate laptop, the connectivity options seem endless. Choose from either the Windows 7 Pro or Windows 8.1 Pro operating systems, specifically designed for you to work away from the office, allowing you to remotely connect to your business' network, whether that be at home, on the road or at your favourite coffee shop. Complete with 3 USB ports in total, one of which is the super-quick USB 3.0 port you can keep your external peripherals attached and fully charged. An HDMI port is also included so you can enjoy your movies and TV shows on the big screen, this also allows you to make your presentations stand out through an external projector.
Get more done, efficiently and effortlessly with the Island/Chiclet style keyboard & numerical keypad, this makes data entry quick & easy while cutting down on typos and mistakes.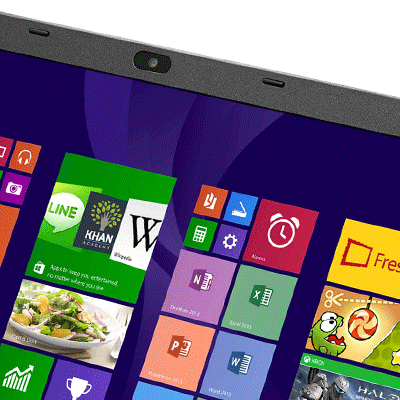 Keeping You Connected
The dynamic range webcam gives crystal clear conference calls while the high-definition stereo speakers give clarity to your audio.
It wouldn't be a true mobile laptop without the perks of Wi-Fi & Bluetooth, allowing you to access your favourite internet sites and transfer files & media wirelessly.
Whether you're looking for a laptop for work or for the home, consider the Acer TravelMate P256. A laptop where performance, durability and connectivity are a given.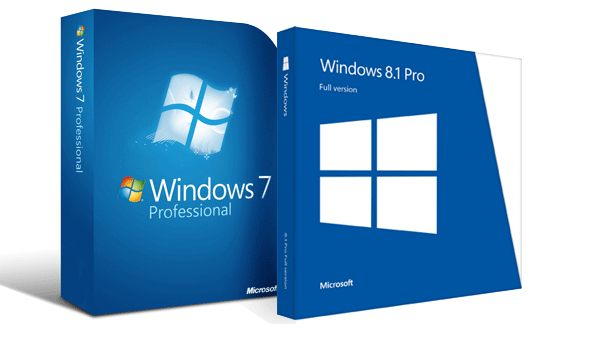 Which OS is best for you?
Complete with both editions of Windows 7 Pro & Windows 8.1 Pro, choose which operating system is right for you. If you prefer to stick with the more familiar Windows 7 Pro or want the latest in Microsoft technology with Windows 8.1 Pro, it's up to you.
Here's a handy step-by-step guide showing you how to.
Windows 8.1 Pro gives you the familiar desktop with its taskbar and Start button, plus a beautiful new Start screen that you can customize with your favourite apps, people, and sites so that everything you love is just a tap or click away.
You also get built-in cloud storage for anytime, anywhere access to your photos and files with OneDrive, beautiful full-screen browsing with Internet Explorer 11, plus an exclusive collection of built-in apps like Photos and Mail, with many more apps available from the Windows Store. And that's only the beginning. Check out Windows 8.1 Pro on the Acer TravelMate P256 laptop.