Product Information
A1 Refurbished
A1 are open boxed units which have been returned usually due to being unwanted. The units may have at very worst case have very faint minor /non-permanent blemishes. All units then undergo a full 25-point inspection by our experienced tech team ensuring they are in full working order. Once all relevant checks have been complete the units are then securely repacked ready to be resold. Please note although we can't guarantee that these units are still in their original boxes with all their original accessories we can confirm that on average 85% of our stock is still in its original packaging.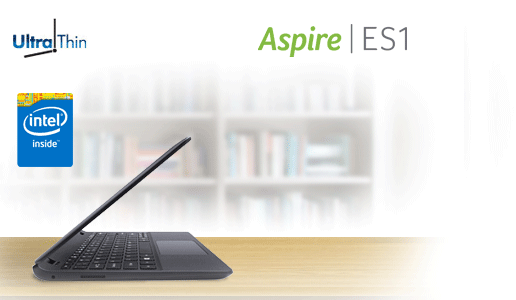 A Perfect Balance
The Acer Aspire ES1-311 combines performance, productivity and design in a slim, solid laptop. It's array of multimedia tools caters for all your computing needs while thin and light enough to slip into your bag.
Journeys Friend
A true travel companion, the Aspire ES1-311M weighs in at just 1.6kg and measures only 27mm in height, it also comes with a marathon battery life of up to 7.5 hours - This ultra-mobile Acer laptop is a great choice for those of you who are always on the move.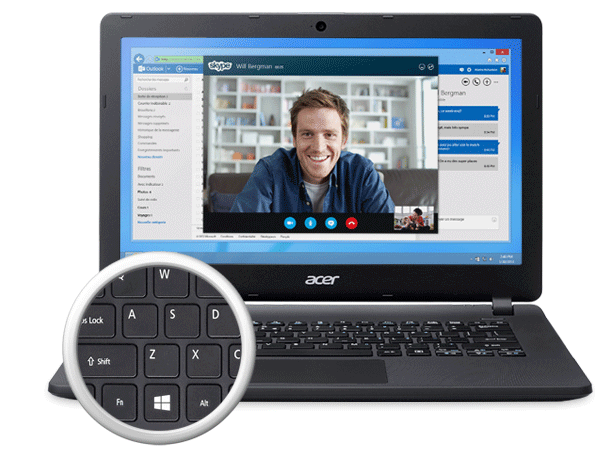 A Great Choice For Entertainment
A great choice for entertainment, the ES1's compact yet detailed 13.3 inch HD LED display projects stunning visuals. Matched by superior sound technology that adds a wider sonic range and deeper bass, you can ensure that an immersive experience is to be had while enjoying your multimedia content.
For functionality, the laptop is equipped with a huge 1TB (1000GB) hard drive, 4GB of energy saving RAM and a fast Intel Celeron Dual-Core processor with Turbo Boost Technology to keep you on top form during your tasks of the day. A Chiclet/Island style keyboard & precision touch pad for quick and precise response are also included. In addition to this, you can also keep in touch with distant friends and family using the Acer Crystal Eye HD webcam.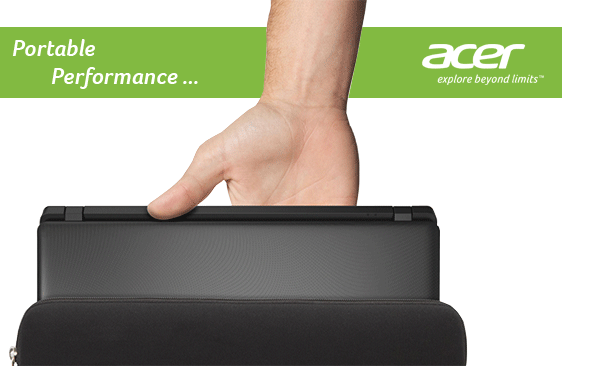 Connect On The Go
If you want to enjoy your content on the big screen, feel free with the built in HDMI port, allowing you to connect up to your flat screen TV, monitor or projector.
A handy SD card reader is also installed into this laptop for photo and file uploads. Wi-Fi and Bluetooth keep you connected to the web and also wirelessly to your Bluetooth friendly phone, printer or speaker.
Due to the slim and lightweight design of the Aspire ES1-311, an optical disc drive is not a feature, making it even more portable. Featuring alternative high-speed USB input/output ports which removes the need for discs, with most media content now available online.
The Acer Aspire ES1 laptop gives you the features to stay productive and the mobility to keep you on the move and always on time.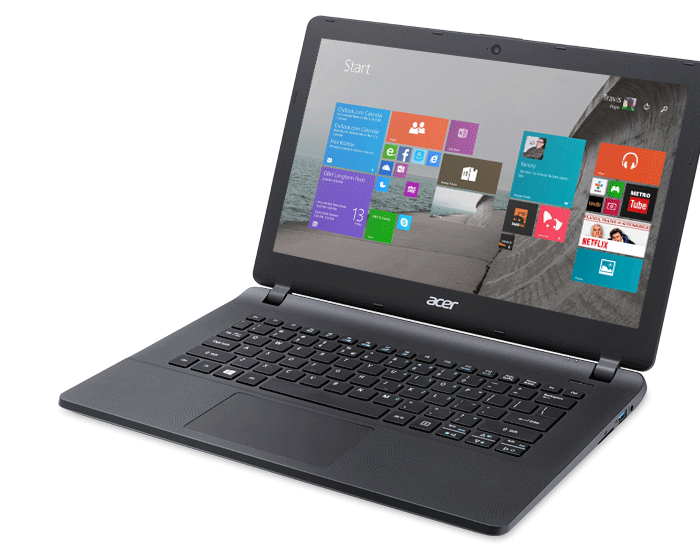 Stay Ahead Of The Game
It may serve as an essential device, but Acer's Aspire ES1-311 laptop goes beyond the everyday tasks. The ES1 is a touch smarter, faster and easier to use than most essential laptops. This ultra-portable laptop gives users the freedom to be more productive and creative and immerse themselves in videos, photos and music, whilst on the go.

Intel Celeron N2840 (2.16GHz/2.58GHz Turbo Boost) CPU
4GB DDR3L RAM
1TB HDD (1000GB)
13.3 inch HD LED Screen
Windows 8.1 OS
Intel HD Graphics
Webcam & Mic
USB 2.0, USB 3.0, HDMI
Wi-Fi & Bluetooth v4.0
3 Months Warranty