Product Information
The NETGEAR Powerline 500 extends your internet access using your existing electrical wiring. Ideal for connecting smart TV's, game consoles and other devices to your network with speeds of up to 500Mbps.
Whether you want to connect your PC, Smart TV or favourite games console to your network, you'll be able to connect without leaving cables running through your home.
1. Plug one adapter in and connect it to your wireless router using the Ethernet cable
2. Plug the second adapter into a socket near the device you want to connect
3. Use the supplied Ethernet cable to connect the device to your power line adapter and you'll be connected and ready to make the most of your network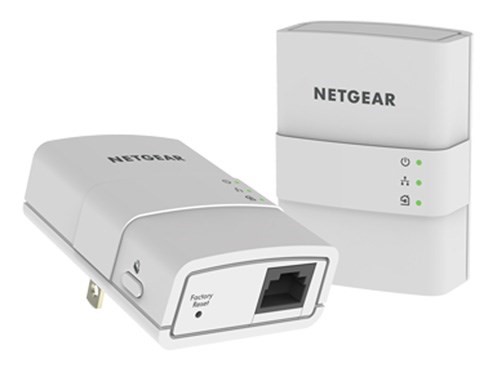 Plug and Play
Set up takes minutes and before you know it you could be enjoying your favourite type of entertainment from anywhere in the home.
Efficient
When not in use these smart little adaptors power down to save you some energy. Such a small, compact design allows you to discreetly hide these adaptors anywhere in the home to optimise your chosen devices.
Push and Secure
Encrypts power line network connections with the touch of a button. Giving you a connection you can trust.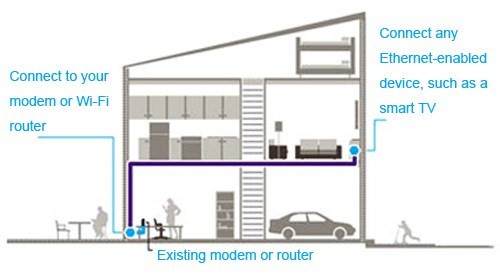 Features:
Connect your wired devices to your network
Eliminates the need for messy trailing cables
2 Adaptors included
No software installation
Hassle free, quick and efficient solution
Ideal for streaming HD video or music
Power down when not in use