Ultrabooks
Welcome to the world of the Ultrabook. The Ultrabook is ultra-sleek, ultra responsive and long lasting. The Ultrabook will soon become the ideal business or travel accompanying laptop due to its ultra-lightweight build and high performance specification.
The Ultrabook allows you to be constantly connected with its intuitive 'instant on' technology and the long life battery ensures that you can work remotely for hours. Poor performance really isn't an issue for the Ultrabook as they are ideal for content creation and gaming, so whether you're a budding designer or serious gamer there will be an ideal Ultrabook for you.
Don't be fooled into thinking that the Ultrabook is an upgrade to the Netbook. The Ultrabook is a Full PC which is installed with the latest Windows Operating System and ample hard drive space for your files.
Over the next 6 months here at Laptops Direct we are seeing an influx of Ultrabooks from leading brands such as Asus, Acer, Hewlett Packard, Samsung, Sony and Toshiba.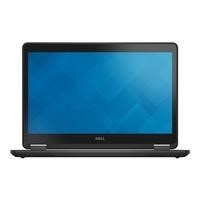 14 Inch

Screen size

Intel Core i5

Processor

8GB

RAM

Windows 7 Pro

256GB

SSD