Microsoft Office 2016 Home & Business For 1 PC FPP (Full Packaged Product)

Get it done with Office
Office Home & Business 2016 is designed to help you create and communicate faster with time saving features, a new modern look, built-in collaboration tools, and the power of Outlook for email, calendars and contacts. Plus, you can save your documents in the cloud on OneDrive and access them from anywhere.
Office 2016 enables you to create and collaborate with greater productivity than ever.
Full, installed Office 2016 versions of Word, Excel, PowerPoint and OneNote
For 1 Windows 7 or later PC, home & business use
Store files in the cloud with OneDrive
Create great-looking documents, spreadsheets, and presentations
From home projects to homework, Office helps your family make the most of every opportunity, every day. Communicate and share with family, friends, and colleagues. Access your files whenever you need them, using any computer with a web browser.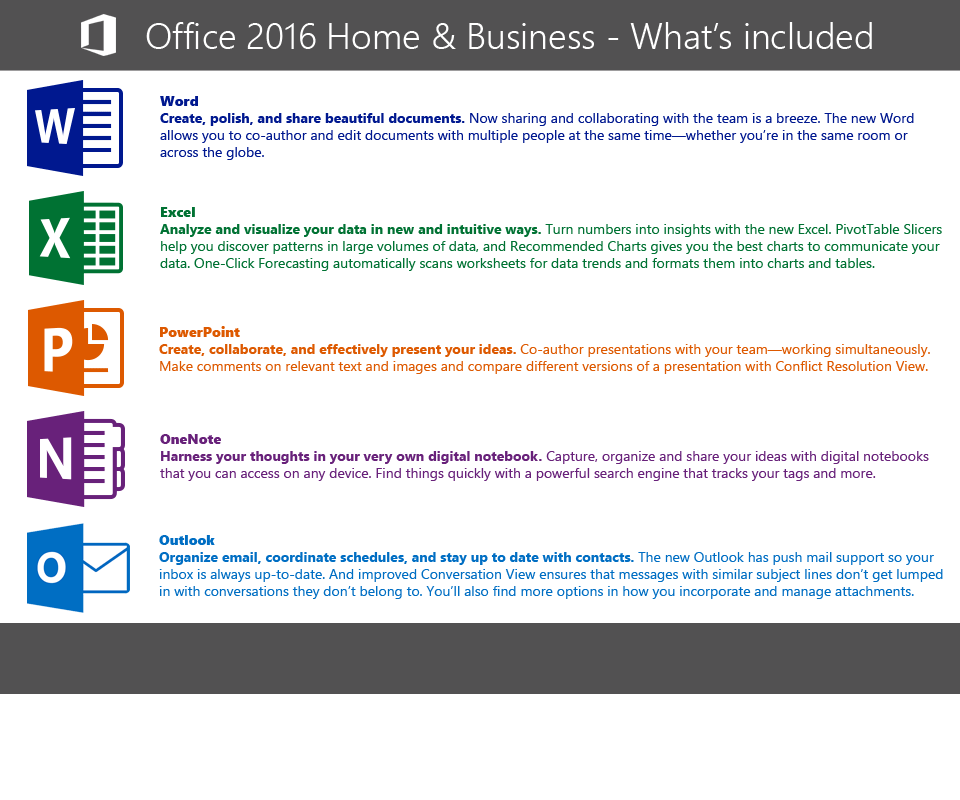 Full, installed Office 2016 versions of Outlook, Word, Excel, PowerPoint, and OneNote
For Mac
Store files in the cloud with OneDrive
Include Office 2016 apps for your PC