Product Information
GRADE A1 - As new but box opened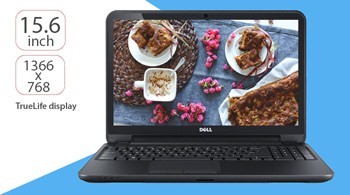 Looking for a laptop that offers the perfect mix of value, power and functionality? You're in the right place!
The Dell Inspiron 3531 is a cracking all-round laptop at an amazing price. If you're looking for a mobile PC that is reliable, powerful and packed full of features AND won't cost too much, this is the laptop for you.
Designed for travel, the super-sleek Dell 3531 starts at around 1" thin making it ideal for the road.
The Inspiron 3531 stands out for a number of reasons; The overall spec for the price is an absolute steal - perfect if you're looking for a solid, all-round laptop that won't break the bank - the Inspiron 3531 makes for an ideal desktop replacement.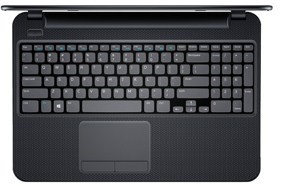 When purchasing a new laptop, not only do you want it to look great but you want it to perform well too - that's why Dell have packed a nippy Intel dual core processor under the hood along with 4GB DDR3 RAM to keep you on track and up to date. The battery life on the Inspiron can also reach up to 6.25 hours, another great feature from this Dell laptop.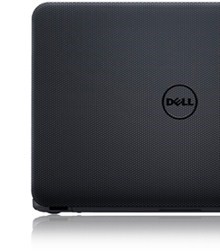 From locker rooms to locked cars, Dell have tested this Inspiron laptop for survival in harsh, short-term heat conditions of up to 65°C.

Tested hinges ensure that they still feel tight, even after opening and closing the lid 20,000 times.

Dell test the most commonly used keys for 10 million keystrokes and touch pad buttons 1 million times with no failure. So go ahead, finish your novel.

No matter what you set your power and multimedia buttons to do, They've all been tested to survive up to 40,000 pushes.

Twist and turn: Call it excessive, but after twisting an Inspiron laptop's base and lid more than 25,000 times, we can assure you the parts inside are well protected.

You'll probably never need to remove and reinstall your Inspiron's battery 30 times, but you can rest easy knowing that even that has been tested.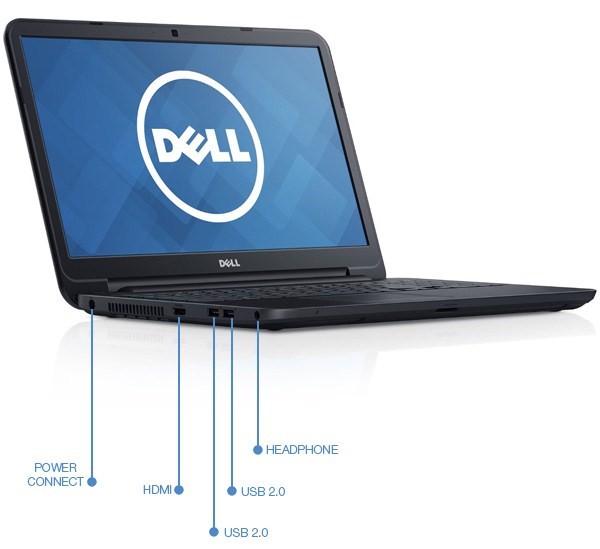 The beautiful widescreen display on the Inspiron 3531 gives you a crisp HD picture with high clarity while the Waves MaxxAudio stereo speakers kick out awesome bass transferring you to the heart of the action.
The huge 500GB hard drive on the Inspiron gives you plenty of room to store all you