Product Information
This is a graded product. A2 products may have minor visible dents & scuffs. All products are tested and are in good working order.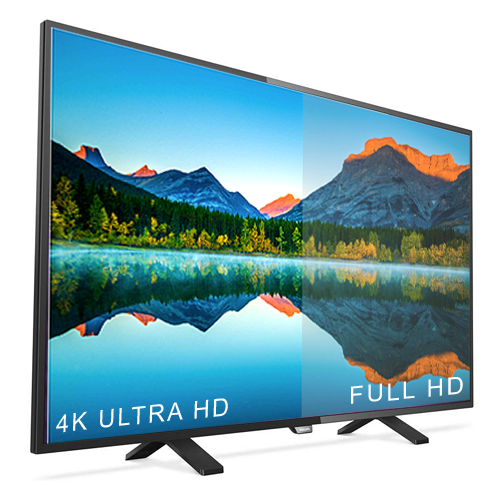 SMOOTH, FLAWLESS DETAILS WITH 4K ULTRA HD
Experience improved images regardless of the original content and source. Shapes are improved, depth perception is increased, contrast is superior and motion is smooth and natural. A resolution like you've never seen before thanks to 4K Ultra HD. With over 8 million pixels and unique Ultra resolution upscaling technology details are flawless.
Combining advanced upscaling with Philips' unique line thinning algorithms transforms original pixels into better pixels, rediscover your favourite content, redefined and crisp.
IMMERSIVE VIEWING
Designed with edge feet the Philips 4900 4K Ultra HD TV has space beneath the TV where a traditional stand would normally sit, creating a floating effect, delivering a more immersive viewing experience.
LIFELIKE VIEWING
Special software analyses the picture in 6400 different zones, adjusting it accordingly. Delivering a truly lifelike visual experience with incredible contrast.
EASY CONNECTIVIY
Avoid clutter cable with a single cable to carry both picture and audio signals from your devices to the TV. With Philips Easylink you'll only need the on remote to control most operations on your TV, DVD, Blu-ray, set top box or home cinema system.
Easily share your media via the USB ports. Plug and play your memory stick, digital camera, mp3 player and other devices to easily enjoy photos, videos, music and more on the big screen.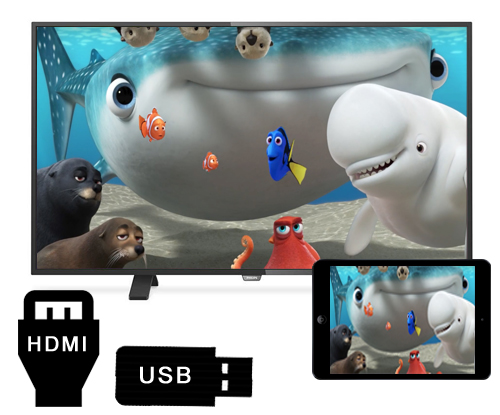 Dimensions: 123.9 x 76.4 x 21.1 cm
Weight: 15 Kg
Features:
55 Ich display
4K Ultra HD LED
Panel resolution 3840 x 2160
Dual core
Brightness: 300 cd/m²
Pixel Plus Ultra HD
400 Hz Perfect Motion Rate
Micro Dimming
3 HDMI ports
2 USB ports
Audio in (DVI)
Headphone out
Annual energy consumption 148 kWh