Samsung Netbooks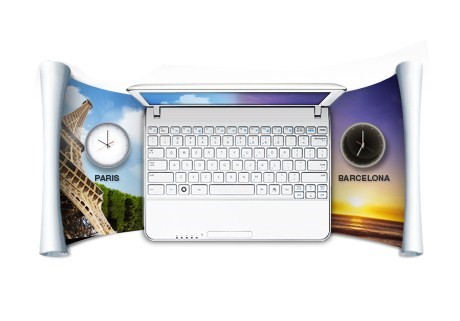 With a sleek, lightweight body and extended battery life, the Samsung
Netbook series will keep you connected while you're on the go.

Start up in seconds
Jumpstart your day with a PC that lets you get started in mere seconds. With a Samsung netbook you can spend more time emailing, gaming or surfing the web and less time waiting to power up.
Marathon Battery Life
On a long flight or short on power outlets? No problem; with a Samsung netbook you can break free from your power cord and stay running all day long. That means you can keep sending emails and uploading photos without worrying about being shut down.

Samsung Everyday Laptops
If you like things that do what they're supposed to then you'll love these notebooks. They're dependable – working relentlessly and reliably, day in, day out – and have all the essential features you need.
Crafted for style and safety
Because a life on the go can often trip you up, Samsung's everyday laptops are crafted to not let you down. Built to withstand bumps and knocks, they're designed to keep their contents safe and sound as well as reduce the risk of scratches and fingerprints.
Designed for great value
As affordable as it they are powerful, these laptops deliver true value, combining cool features with distinctive design to give you more for less.

Samsung Performance Laptops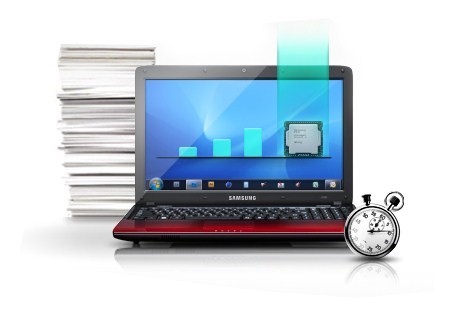 For all needs ranging from storage of large files, editing or viewing of HD movies and pictures, or enjoying the latest in PC gaming, these notebooks have it all covered
Multi-tasking on a whole new level
With intelligent processing for demanding tasks, the new range of Intel processors deliver unrivalled speed and efficiency. They're perfectly suited for heavy multitasking.
Superior 3D Graphics
You'll need a powerful graphics card to deal with all your multimedia, and these notebooks don't disappoint. They offer next-gen 3D graphics rendering capability for unparalleled realism, speed, and of course processing power in every facet of the computing experience.

Samsung Business Laptops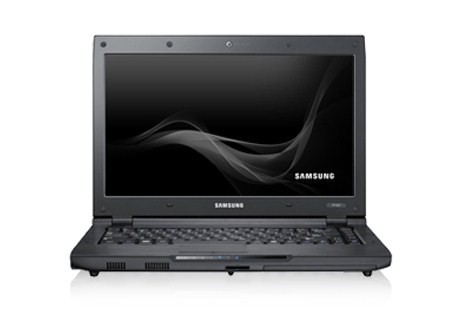 Introducing the new line of Samsung Business notebook computers.
Business computing
Samsung Business Laptops are designed with a business owner in mind that are looking for something that helps run their business. With powerful processors, ample hard drives space and Duracase safe a Samsung Business Laptop is ready for a business persons demanding schedule.
Affordable prices and great value
Why pay more, when you can get the outstanding quality of a Samsung notebook computer at an affordable price? Our hard-working series of notebooks have many features of more expensive models. Long battery life and sleek design seal the deal on the excellent value.

Samsung Thin & Light Laptops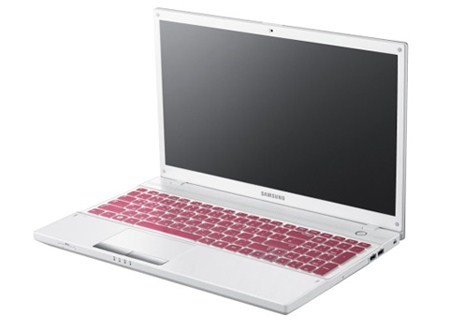 Samsung Thin & Light Laptops are perfect for those on the move.
Stay on the go with a Thin & Light Laptop from Samsung. Designed for power and performance in a portable package, Samsung's Thin & Light Laptops let you carry less and do more.
Power and Productivity on the Go
Stay productive even when you're on the move, with the remarkably mobile Samsung laptop computer. Thin & Light Laptops combines a stylish slim design with the latest in processing power, giving you the freedom to stay on the go — no matter your workload. Power-saving features mean enhanced performance to handle today's most demanding multimedia and software applications, with enhanced battery life that will keep up with your energetic pace.

Samsung Technology Explained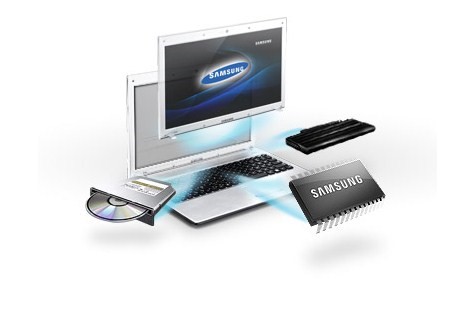 What makes your Samsung laptop unique?
Samsung's holistic approach to creating better performing laptops with better technology is driven by a heavy investment in research teams across the globe, focused on delivering the most advanced technologies and designs.
For this reason, Samsung laptops are packed full of unique features to make your digital life that little bit easier.
To help you understand the features in your Samsung laptop, and to give you an idea of which laptops come with what technology, we've put together this Samsung technology guide.

News Blog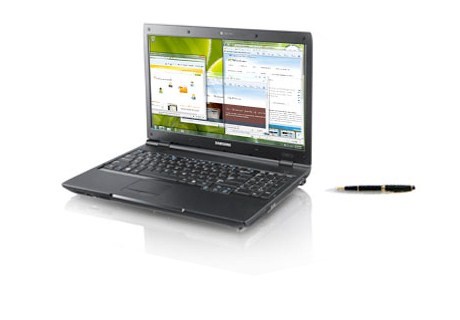 The latest Samsung product news
Samsung are one of the world's fastest moving manufacturers, constantly releasing news of new products and technology into the marketplace.
Keeping up with everything Samsung have to offer can be difficult; with this Samsung new blog however, you can keep track of all the latest notebook deals, reviews and innovations with ease.
Why Choose Samsung?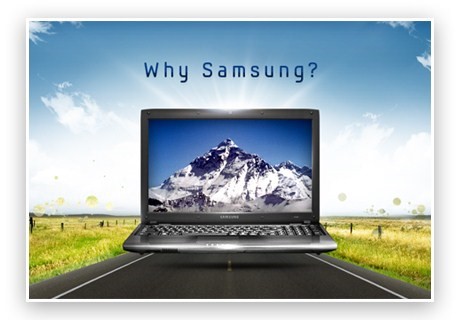 A trusted brand
- Through a dedication to quality, performance, technology and design, Samsung has risen to become of one the fastest growing PC vendors in the world.
Better performance & better technology
- Samsung PC products are continually celebrated by the world's media for oustanding performance.
Unrivalled product quality
- Samsung manufacture the vast majority of their laptop components, so they can be certain they are world class.
Designed to turn heads
- Through worldwide design centers and partnerships with product designers, Samsung laptops with award-winning style.
Worry-free service
- Samsung are committed to providing the best, most timely customer service in the industry.