The Perfect Fit Whatever Your Size
Whether you're a start-up, small or medium size business, our SMB Recommends business laptops will help you improve the way you work. It's a simple selection process - four key products chosen by our experts to fit the different needs of your business.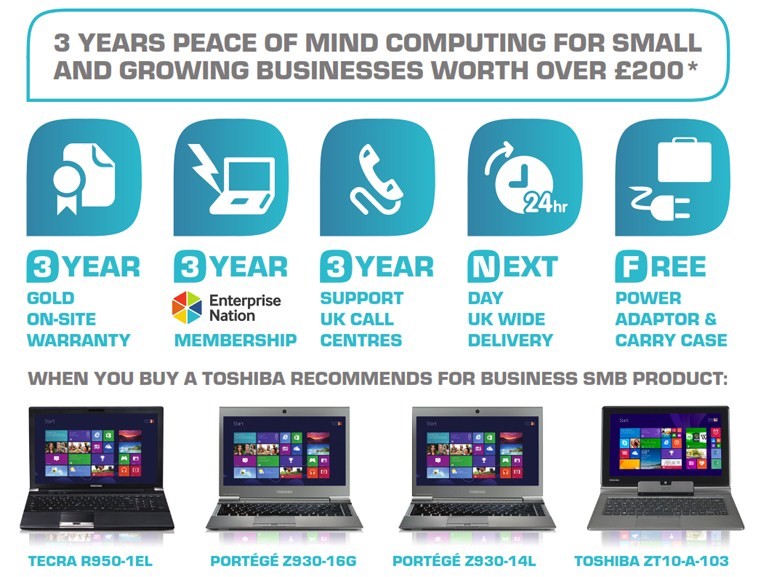 For more information on this unique deal please call our Business sales team directly on 0871 971 0005.
*Based on standard TPP pricing. SMB customers only. Valid for purchases between 1st January - 31st March 2014. Special Bids excluded from this promotion.
Sorry, we can't seem to find what you were looking for...
Hints to improve your search:
Ensure you have spelled all search words correctly.
Use fewer search words.
Use more general search words.
Use similar words.