Installation Commercial installation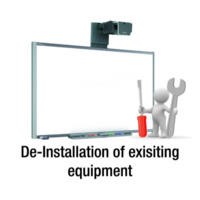 De-Installation the required equipment.

Pack it together and hand to client.

Fill installation holes if required.

Ensure working area is clean, tidy and ready for use.

Upon arrival our trained audio visual engineers will assess the room and give any advice on the final location of the equipment.