Product Information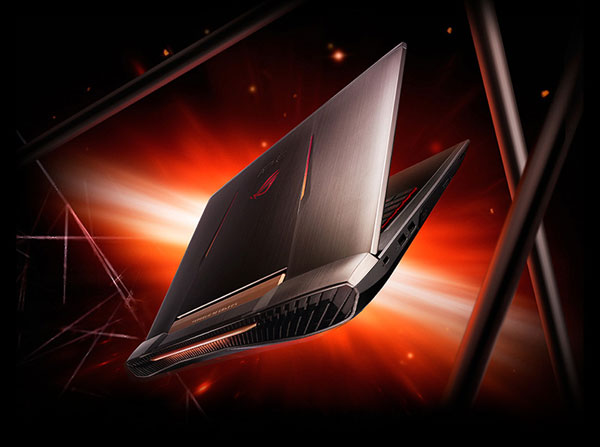 TAKE THE UNFAIR ADVANTAGE
Dominate on the Battlefield with the ASUS G752VY gaming laptop. Filled with features to make your gaming more immersive and tools to give you the upper hand over your opponent, this laptop aims to give you the unfair advantage.
Never be left behind again.
Incredible power, performance and graphics make this the ultimate laptop for gaming, always keeping you ahead of the opposition.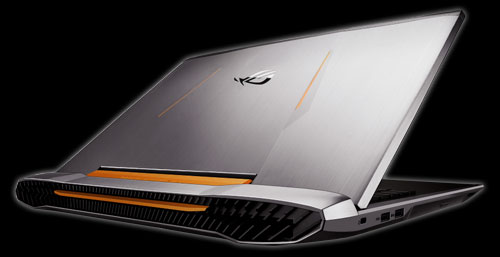 PIONEERING PERFORMANCE
Become unbeatable with the G752VY. With the ability to handle any situation, this laptop will keep up with you helping you to defeat the opposition with smooth precision every time.
The NVIDIA GeForce GTX 980M graphics card delivers amazing high performance and is by your side through the toughest of battles. Intel's Skylake Core i7 processor provides incredible performance throughout any situation. As one of the best processors available, you can enjoy ultra-fast speeds with any task.
Combine both of those with the huge 24GB of RAM and you can enjoy smooth multitasking all day, every day. Six times the RAM of most standard laptops, running big programmes and games is made easy. Play games at their highest settings and broadcast them without a glitch.

ACRES OF STORAGE SPACE
Saving your progress and accomplishments within and beyond the world of gaming is key, so obviously you need the space to do this.
ASUS have packed a 1TB hard drive into the G752VY so you will never be short of space again. With double the storage capacity of many standard laptops, this offering from ASUS provides the room to save games, movies, photos and much more, with plenty of space to spare.
Also delivering the latest NVMe SSD technology, you can enjoy blazing-fast data read and write speeds. Much faster and more reliable than a regular hard drive the 256 GB SSD helps your laptop to boot up in seconds. Get straight into the game and let battle commence!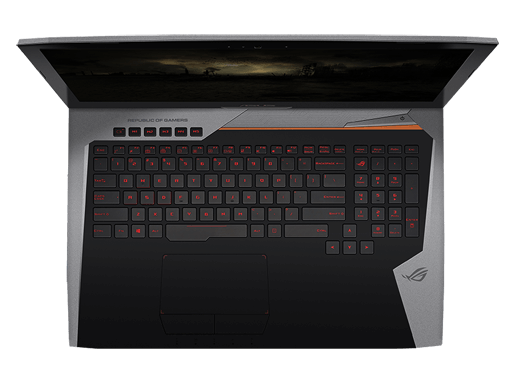 BUILT FOR THE GAMER
Gaming requires fast responses from both the gamer and the laptop, which is what the G752VY has been designed to do.
Make sure your commands are instantly recognised during gameplay thanks to the Anti-Ghosting keyboard. Press up to 30 keys simultaneously and the keyboard will still recognise what you wanted to do. Great for giving you the upper hand mid-battle, you will be in complete control to take you to victory.
Be fully immersed in the experience with this laptop's huge 17.3" display, providing every detail and colour to give you the upper hand in every conflict.
GeForce GTX 980M Graphics card
17.3 Inch Screen
Intel Core i7 6700HQ Processor
24 GB RAM
For offers on memory upgrades call our sales team on 0871 971 0005
1TB Hard Drive + 256GB SSD
1920 x 1080 Full HD Screen
Windows 10 Operating System
2 year warranty