Product Information
This is a refurbished Grade A1 Product - A1 items are typically box opened product as new fully tested and restored.
ATTRACTIVE & EASY TO USE
With its slim and minimalist design, you can enjoy your favourite entertainment on the go and look sharp while doing so. Other than good looks, it also offers boasts a frameless tile keyboard and large click pad so that it's really comfortable and easy to use.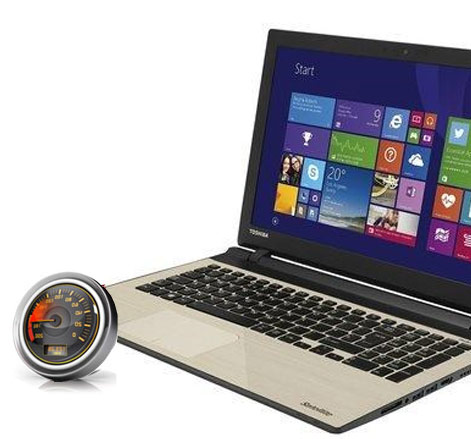 OPTIMUM PERFORMANCE
Fully optimised for Windows, the Satellite L50-C series features a powerful Intel processor along with a dedicated graphics card to ensure all your favourite apps run smoothly. There's also a spacious 1TB hard drive built-in to provide ample space for you to store all your documents and multimedia. Great for when you're on the go.

IMMERSIVE ENTERTAINMENT
Immerse yourself in your favourite movies on the 15.6 Inch HD IPS screen. To complement the stunning visuals, the Satellite L50-C also boasts advanced audio technology, with Onkyo stereo speakers and DTS sound enhancement exclusively tuned and certified by Skullcandy – so all your content looks and sounds crystal clear.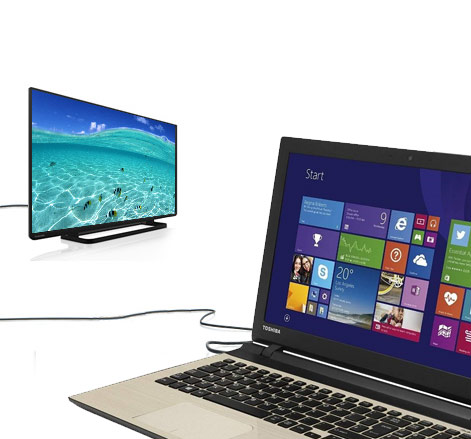 INNOVATIVE AND EASY TO USE
To help you maximise your viewing experience this laptop offers an extensive range of connectivity options. Bring out the best in your content and watch it on your TVs big screen for all to enjoy via the L50's HDMI out port. Or connect quickly and easily with USB 2.0 and the 2 x ultra-fast USB 3.0 ports to recharge your devices.