Product Information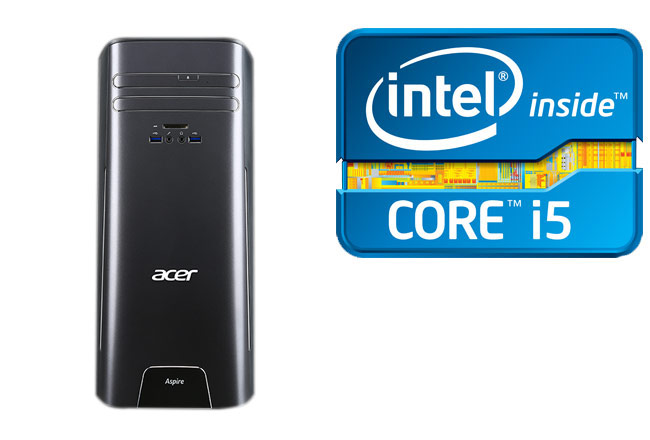 READY FOR ANYTHING
However hard you work and play, this Acer Aspire T3 desktop is designed to keep up. It's powered by an Intel Core i5 processor and a huge 12GB of RAM to deliver an ultra responsive experience even with multiple applications running at once. Plus, with a sizable 3TB of space, this Aspire gives you more than enough space to store all your movies, photos, files and a whole lot more.
NVIDIA GRAPHICS
Take your multimedia experience to the next level and enjoy super-fast web browsing, incredible HD visuals and rock-solid reliability as standard courtesy of the dedicated NVIDIA GeForce graphics card. It's particularly useful for editing photos and videos, as it allows the software to run smoothly and deliver natural colours and smooth playback.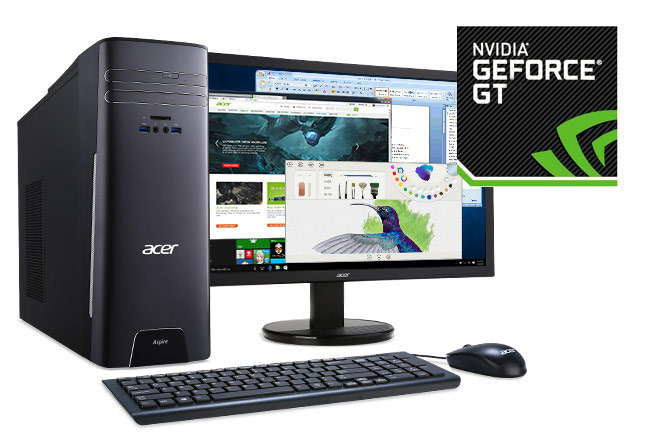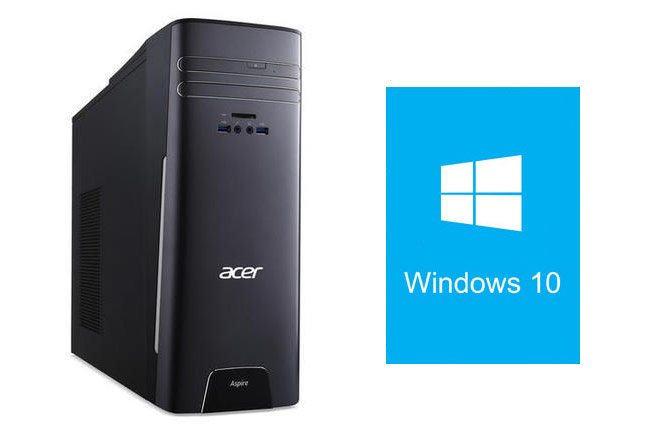 WINDOWS 10
The desktop comes loaded with Windows 10 to deliver a familiar and easy-to-use experience that will make you feel like an expert in no time at all. It offers access to all you favourite apps, improved navigation and comes with built-in security features to help keep you safe. It's fitted with Cortana too, which learns what's important to you and retrieves relevant updates when needed.
WIRELESS CHARGING
Put an end to tangled wires and enjoy clutter-free charging with the Acer Aspire T3. This cleverly designed desktop features a built-in wireless charging system into its top cover to charge your devices without the need for cables. Simply place your compatible smartphone on the desktop and watch it automatically charge.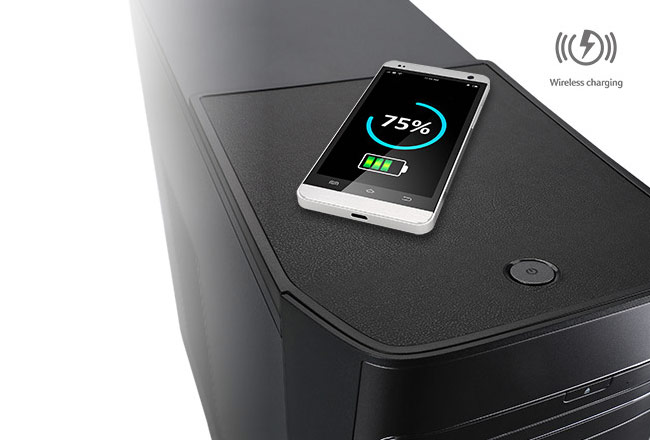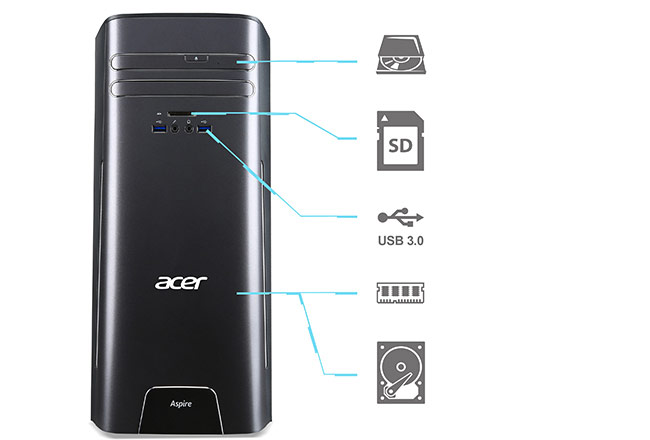 DESIGNED AROUND YOU
This Acer Aspire T3 desktop boasts an extensive range of connectivity options, including a HDMI port to connect up to your HDTV and enjoy your media on an even larger scale. It has a total of six USB ports and even supports an SD Card reader. Alternativity, you can choose to connect your compatible devices wirelessly via WiFi or Bluetooth.