This 90cm induction hob from Neff is powerful, quick and easy to use. With a smooth black glass design and a clear touch control panel, this hob has a modern appearance and its colour is versatile enough to go with your other appliances you already have in your kitchen.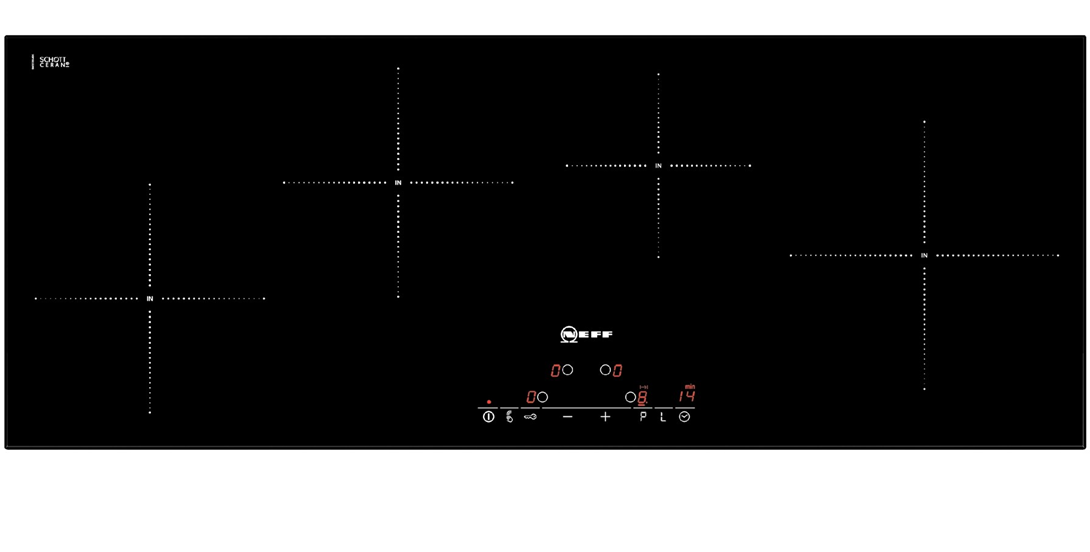 Induction cooking
Using cutting-edge induction technology, this Neff hob is efficient, quick and will help you produce great cooking results each time.
This induction hob uses a magnetic coil to heat only the base of your pan from the moment it makes contact with the hob. This makes it safe to use because no part of the surface gets hot, leaving zones cool to the touch.
How will it fit into my kitchen?
This induction hob is about 30cm wider than a standard hob, which means its zones are spread in a crescent shape for easier access to all cookware on the hob.
Built for flush line installation, this appliance many be wider than the average hob but it is also thinner, so check the dimensions carefully before buying:
Hob Dimensions – the actual size of the hob.
(H) 56mm x (W) 892mm x (D) 342mm
Cut out size – these are the dimensions you will need to cut out of your kitchen counter to ensure your hob fits.
(H minimum) 60mm x (W) 896mm x (D) 346mm
Please also remember to leave 50 mm of worktop counter space at all sides of the hob, giving all four sides 50mm of counter to rest on.
Flexible cooking
This hob has 3 zone sizes and 1 dual zone for a flexible approach to your cooking. With a LED display and control panel suspension, this hob allows you maximum control and precision to cooking no matter the size or type of meal.
Features
Tired of getting interrupted when you're trying to cook? To help you out, the Neff hob has a restart and a Quick start function to get your meal on track in minutes.
Neff has provided 2 stage residual heat indicators to make sure you don't touch an area that is still hot. The hob can also measure excessive temperatures and cut off the supply if it gets too hot.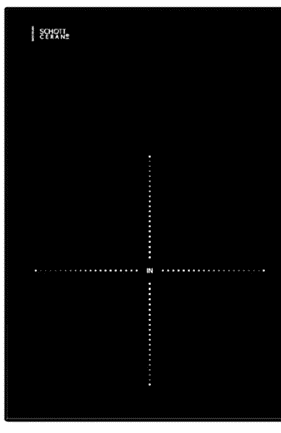 Power
This induction hob has power management function to give you to more precise control over how much power you are using. With a power boost for all induction zones that offers up to 4.4W of power, you can get cooking underway much quicker, which will come in handy on the busy weekday mealtimes.
Controls
At a light touch, you can control the temperature of each hob, as well as lock the controls if you want to prevent people from operating it or disturbing the power levels.
You can programme your electronic timer to alert you with an acoustic signal, so that you can control how long a dish is cooking for, without having to keep an eye on it every second.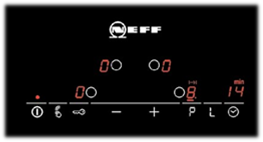 4 zone induction hob
90cm wide
1 dual zone
Power boost for each hob
Electronic timer