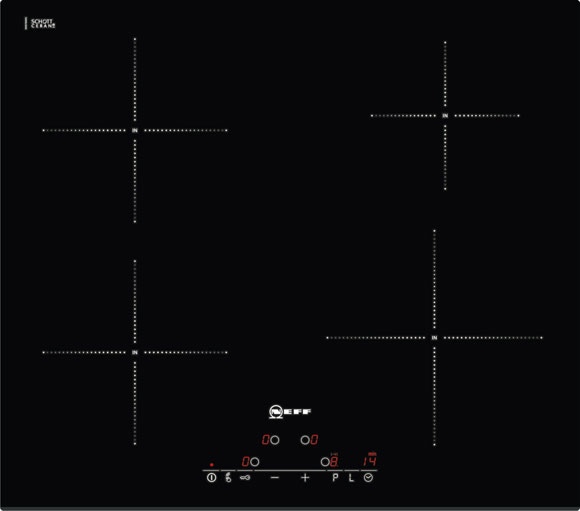 Neff Touch Control Induction Hob
Featuring touch controls, a stylish design, an attractive black finish and incredible performance; the Neff T41D40X2 is the perfect cooking companion. This fantastic induction hob is incredibly efficient and extremely responsive, you can go from boiling to simmering in no time!
Four Induction Zones
Four induction zones give you ultimate flexibility when cooking. Induction technology heats the pan directly and not the hob, ensuring no lost heat and high energy efficiency. This also means that stains don't burn onto the hob making cleaning the smooth surface of this hob a breeze. The temperature can be adjusted instantly; nothing boils over, meaning no unexpected accidents.
Electronic Timer
This hob features a very handy electronic timer. The timer will beep once your food is ready, meaning you can leave your food cooking while you prepare the rest of your meal.
Safety Features
A residual heat indicator keeps you safe by letting you know which areas of the hob are still too hot to touch. This stops you from accidently burning yourself or by placing flammable items on the hot hob. You can also use the residual heat to keep dishes warm or finish cooking your meal, thus saving energy in the process. The hob also has a built-in safety lock for your peace of mind.
Touch Control
Modern, sleek, intuitive; the touch controls make this hob easy to use and a joy to cook with. Adjusting the heat is easy with just the touch of a button, giving you complete, flexible control of your cooking. Touch controls also make cleaning easier as you can just wipe the whole thing clean without dials getting in your way.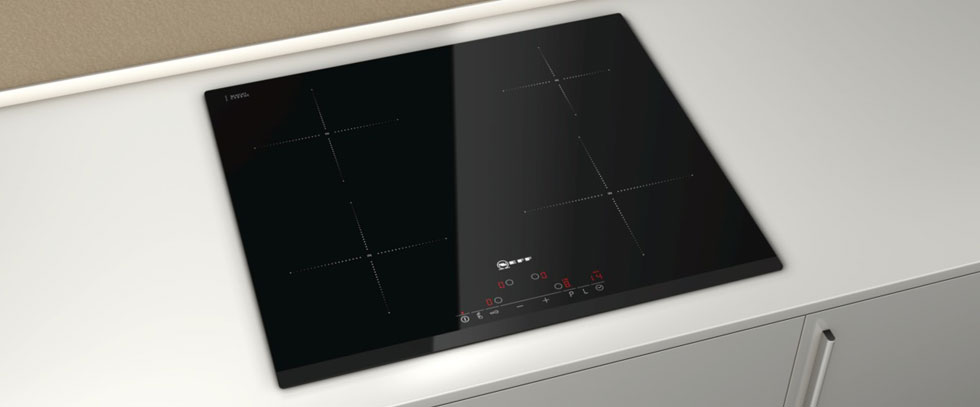 Special features
Electronic control
Power boost for all induction zones
LED display for each zone
LED timer for each zone with switch off function and acoustic signal
Automatic pan recognition
Power management function
Features
4 zone induction hob
2 stage residual heat indicators
Control panel lock
Safety cut out facility
Control panel suspension
ReStart function
QuickStart function
Energy consumption display
Design
592 mm wide
Bevel front
Touch control